Macron in Lebanon and Iraq, in Beirut promises: "We will not leave you"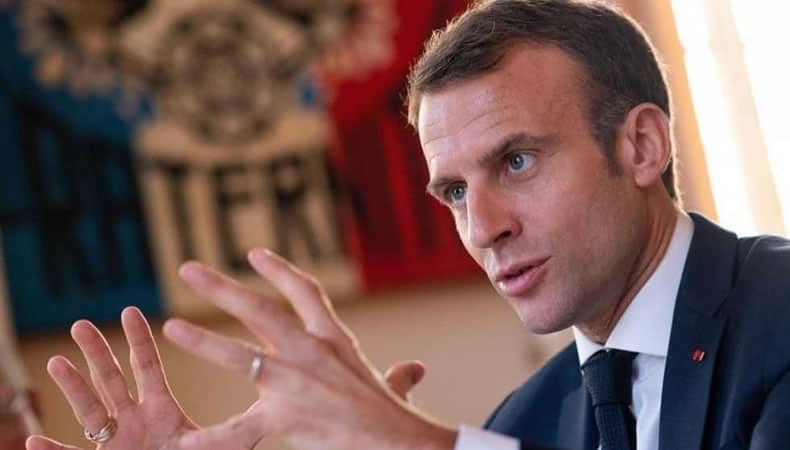 In a very delicate moment in Lebanon's life, French President Emmanuel Macron arrived on Monday in Beirut. Hundred years after the creation of the Lebanese state and less than a month after the massive explosion at the city's port on August 4, Macron will return to pressure Lebanese politicians to ask them to carry out the reforms necessary to avoid the country's economic failure.
The French president announced himself with an interview in which he admits that what he has set up is a risky bet, but undertaken to prevent the country from collapsing: this is the last chance to reform Lebanon. And he said that France is willing to organize an aid conference for Lebanon next month."I am making a risky bet; I am aware of it. I put on the table, the only thing I have: my political capital." Macron said, adding that "the next three months will be fundamental for real change to take place." If not, the president said, he will change course, taking measures ranging from withholding international financial aid to imposing sanctions against the Lebanese leadership.
Read More: Lebanon appoints Mustapha Adib as new Prime Minister, France President Macron calls for swift government formation in Lebanon
Macron had already been to Beirut on August 6, two days after the blast of 2,750 tons of ammonium nitrate stored in a port hangar. The president arrived in Lebanon on Monday evening and met the legendary singer Fairouz, 85, a recognized symbol of Lebanon throughout the Arab world.The visit coincides with the proclamation of Lebanon, decided 100 years ago by France in consultation with the United Kingdom, after the defeat of the Ottoman Empire in the First World War. Lebanon then became independent from the French mandate in 1943, and since then, the life of the young Arab country has always been under the political influence of Paris.
A few hours before Macron's arrival, the Lebanese parliament designated Ambassador Mustafa Adib as the new prime minister. A technician, supported by the major parties, to try to form a government without political leaders but backed from the outside by the same leaders and political groups who are the cause of the paralysis that led Lebanon to economic collapse.Macron met with President Michel Aoun for an official ceremony to commemorate Lebanon's centenary and subsequently held meetings with the country's political leaders.
Macron's visit was also greeted by street protests violently repressed by the police. After Lebanon, where he promised to return in December, Macron went to Iraq on his first official visit. Here he declared that he wanted to support the country in reaffirming its sovereignty, in a difficult period for Iraq, also in light of the growing tensions between the United States and Iran.