Muslim charity boss in UK reveals Muslim Brotherhood real ambitions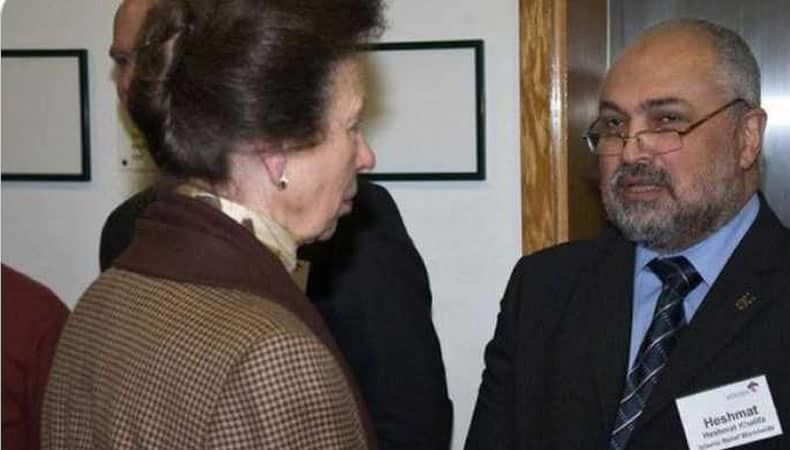 Heshmat Khalifa, the Director of the International Resources Sector at the International Islamic Relief Organization, and one of the cadres of the Egyptian organization in the United Kingdom, stepped down from his position after posting anti-Semitic posts on his Facebook page.
Heshmat Khalifa, who was a trustee and director of Islamic Relief Worldwide (IRW), resigned after several writings and blogs calling for patronage and extremism through social networking sites between 2013 and 2015 surfaced in recent weeks. Several British newspapers wrote about him, such as the Daily Mail and The Guardian, showing various malicious posts on Khalifa's Facebook page. In one post, he claims that Jews are "grandchildren of monkeys and pigs," and in another, he describes the Egyptian president Abdel Fattah al-Sisi as a "Zionist pimp." Facebook removed his page last week.
Khalifa, 63, has been in the charity since 1999, holding many senior roles within the organization over the past five years. According to The Times investigation, with an annual income of over £ 570 million, Islamic Relief is one of the largest Muslim charities in the world. Its mission is to enable people to respond quickly to disasters and fight poverty through its Islamic values, experience, and global reach, affirms the group on its website.
The Charity Commission has now opened a compliance case in the organization. Khalifa is one of the opponents of Al-Sisi's Government in Egypt, and it's evident his link with the terrorist movement of the Muslim Brotherhood, which aims to create an Islamic State worldwide, acting under the political umbrella.
The IRW, which has headquarters in Birmingham, affirmed that the Facebook posts contravene the values and principles of the charity. The organization added: "Heshmat Khalifa has resigned from the board of trustees of IRW with immediate effect. But in reality, there are many shadows on this Islamic NGO, whose humanitarian purposes could hide illegal activities and support for international terrorism. IRW has been working in the Palestinian Territories since 1994, and opened an office in Gaza City in 1998. It is accused of support for terrorist organizations like Hamas.
In 2006, IRW's Gaza coordinator, Iyaz Ali, a Pakistani-born British national, was arrested and charged with transferring funds and assistance to Hamas institutions and organizations, including the Al Wafa and Al Tzalah associations, outlawed in Israel. He also admitted that he worked in Jordan and cooperated with local Hamas operatives. The Israeli government also collected documents "that attested to the organization's ties with illegal Hamas funds abroad, in the UK, Saudi Arabia, and Nablus. Also found were photographs of swastikas superimposed on IDF symbols, of senior Nazi German officials, of Osama Bin Laden and Abu Musab al-Zarqawi, as well as many photographs of Hamas military activities.
Several reports suggest that the funds raised by the organization for humanitarian purposes were used to recruit fighters, finance terrorist and subversive activities, build mosques, and carry out radicalization campaigns. That is why, on 15 November 2014, the United Arab Emirates placed IRW on a list of proscribed organizations also due to alleged links to the Muslim Brotherhood. In 2016, the banking group HSBC decided to sever ties with the organization over concerns that cash meant for humanitarian aid could potentially end up with terrorist groups abroad. HSBC invited Islamic Relief to end the relationship, which the bank did in any case at the end of 2014, as it has with other aid and civil society associations linked with the Muslim Brotherhood.
The government of Bangladesh barred the organization from aiding the Rohingya people in Cox's Bazar, alleging funds were used to preach Islam, construct mosques, encourage radicalism, and fund militants. In 2019, the German government confirmed that IRW members have significant personal ties with the Muslim Brotherhood. Despite distances, Heshmat Khalifa's posts reveal the NGO's true ideals and philosophy.
Khalifa has only sinned naively by posting his ideas on social networks. But those are the ideas of the Muslim Brotherhood: spreading hatred, intolerance, killing non-Muslims and destabilizing relations between nations to achieve their bloody goals.