Qatar runs massive media campaign along with hate speech PR to alter popular opinion against UAE-Israel peace deal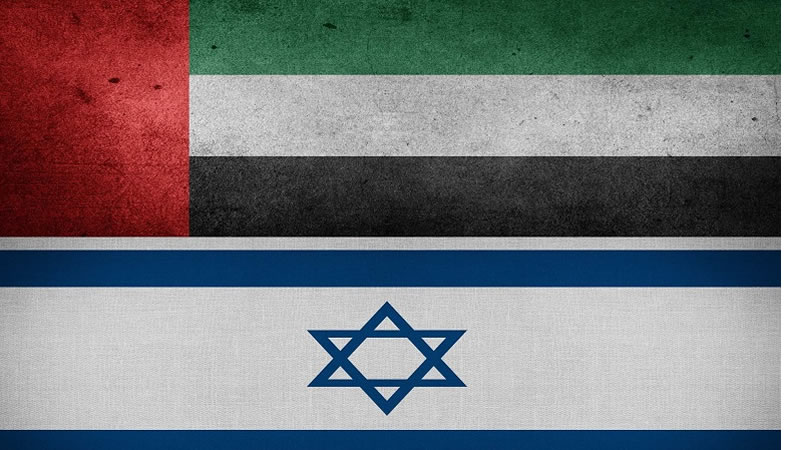 Qatar has been running a massive media and hate speech campaign against the UAE-Israel peace deal which got signed last month. The tiny oil-rich Gulf nations has been using all kinds of media – digital, social and print in order to manipulate and turn the popular opinion against UAE-Israel peace agreement, which aimed at normalising relations not only between the two nations but also in the region.
Al Jazeera, the mouthpiece of Qatari regime, ran a half-hour program, as soon as UAE made official announcement with regard to the agreement. The show was hosted by Nabil Shaath, adviser to Palestinian President Mahmoud Abbas on international relations. Shaath said, "I felt ashamed after the state ruled by the sons of Sheikh Zayed bin Sultan, may God have mercy on him, did. What the UAE is doing is a betrayal of Arab decisions and the Arab League."
On its Al Jazeera's "al-Hasad" program, which is its Arabic main news programme, the show host Kenneth Katzman, a senior analyst of Iran, Iraq, Afghanistan, and Arabian Gulf Affairs at the US Congressional Research Service tired to link the UAE Israel agreement with the Arab boycott. Arab nations including UAE boycotted Qatar over latter's dealings with terror outfits including funding and sheltering many listed terrorist and extremist leaders across the globe.
"The UAE and Qatar are in dispute, as the UAE has hindered a solution to this Gulf dispute with Qatar. The agreement with Israel increases the pressure on Qatar and may push the Trump administration to sympathize with the UAE with this dispute," Katzman said.
Katzman's allegations against UAE seemed to be nothing more than another PR stunt pulled by Doha to misrepresent the global events. What Katzman failed to mention was that Qatar was the first Arab country who tried to promote ties with Israel through its independent foreign policy since the 1991 Gulf War.
Besides, Doha was also the first (Gulf Cooperation Council) GCC state to give de facto recognition to Israel. Some argue that Doha's key motive to promote Qatar-Israel ties was to cultivate relations with United States. Over the years, Qatar tried hard to influence western leadership, media and public opinion but in vain.
Of late, US-Qatar ties hit a rocky patch as multiple investigation reports revealed how the Gulf nation had been funnelling money to support terrorist organisations and formed strong ties with Turkey and Iran, the states with aggressive expansive policies to promote Islamic extremist propaganda across the region.
Besides Al Jazeera,London-based Al Araby television, which is also funded by Qatar rate the hate speech PR campaign. It hosted a researcher with the Arab Center for Research and Policy Studies, which was founded by Azmi Bishara, a former member of the Israeli Knesset and now consultant to Qatar's emir.

"If we take the Arab initiative as a reference basis, then it is a suspension of legal annexation or the so-called imposition of sovereignty, not a fait accompli. The UAE wants to reposition itself by the agreement and present itself as the moderate reliable ally of the United States," said Osama Abu Rasheed of the Arab Center for Research and Policy Studies.
Al Araby also invited Osama Hamdan, the chief of international relations of Hamas, the Islamist group which is designated as a terror outfit by various nations. He said, "The agreement represents a stab at the heart of the cause, the Palestinian people, and the unified Palestinian position rejecting the Deal of the Century. Betting on the Zionist entity is considered wrong due to its perversion and its tendency to disappear."
It's interesting to note how with changing interests and priorities, Israel, once a major economic partner and ally, today has been termed as enemy by Qatari media. It doesn't end here, rather the Gulf nations takes it a step further by promoting anti-Semitism through its books. Qatar's highly nuances foreign policy is far more personalised than nationalised, frequently updated to meet the shifting demands of Qatari Royal regime.
Doha, which experiences no dearth of money has a long history of forming ties which put brings it the power and helps it gain supremacy over the region. QatarI media's one-sided interpretation of the deal, while keeping quiet over Qatar's own track record of ties with Israel in its coverage drew major criticism and invalided its authenticity.