Qatar's silent ideological infiltration in Germany reveals its support for Muslim Brotherhood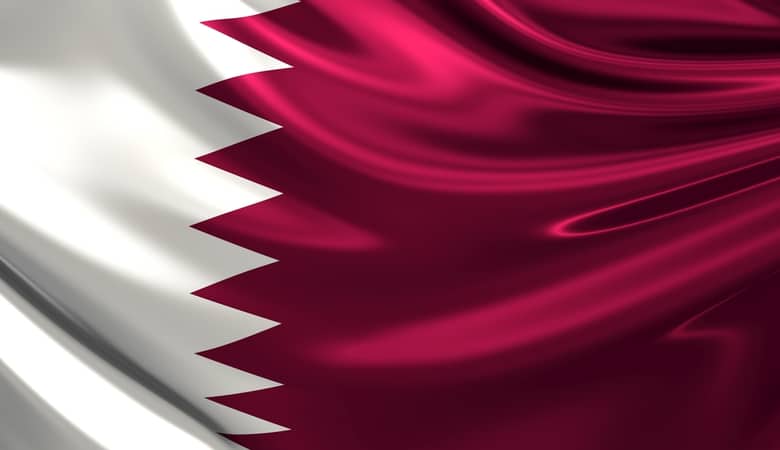 Investigative journalists George Malbrunot and Christian Chesnot, who are considered prominent experts for their understanding of political Islam and the Middle East region, wrote a book and a documentary revealing how Qatar has been financially supporting Muslim Brotherhood, especially its operations in Europe.The 91-minute documentary titled "Qatar, guerre d'influence sur l'Islam d'Europe (Qatar's War of Influence over Islam in Europe) which was first aired on the Franco-German television station ARTE on September 17, 2019, and their book "Qatar Papers – How the emirate finances Islam in France and Europe" published in April 2019, exposed how Qatar carried out major money laundering activities and fed the extremist groups including Muslim Brotherhood, Al Qaeda, Islamic State, through its charitable organisations.
Malbrunot and Chesnot, who got access to leaked documents, also revealed that Tariq Ramadan, grandson of Muslim Brotherhood founder Hasan al-Banna, received a monthly expense of roughly €35,000 to $39,290 from Qatar Foundation for being their "consultant". The Swiss newspaper Tribune de Genve reported. that Ramadan received a further €19,000 from organizations such as the League of Muslims in Switzerland when France authorities arrested him on rape charges in 2018.
The documentary also revealed that in order to gain authenticity and legitimacy, Qatar Charity successfully partnered with mainstream Western charities including the Bill and Melinda Gates Foundation and the Prince of Wales's Charitable Foundation.
Qatar, in exchange for its money, has been benefiting from Muslim Brotherhood's influence over people. The terror group uses religion as a means to control people's lives and to achieve its longstanding dream of establishing caliphate. Qatar through its well established network in Europe has helped Muslim Brotherhood in growing closer to that dream. In 2017, Koen Metsu, a Belgian MP, accused Qatar of abusing the financial channels to fund terrorist activities. Metsu cited 'European financial and security reports' to support his argument and told the European Commission how Qatar was allocating millions of dollars to Muslim Brotherhood for its activities in Europe. Metsu said that "Qatar has for a decade financially supported the Muslim Brotherhood in France, the United Kingdom, Italy and Denmark, with more than $175 million." The detail report carried out by The Arab Weekly said, "Qatar was using Muslim Brotherhood groups in Europe as its own pressure groups to increase its power and influence among the Arab and Muslim communities and also to influence decision-makers in po­litical and academic circles… Security and financial re­ports in Europe show the Muslim Brotherhood controls many of the Islamic organisations that are supposed to defend Muslim com­munities"
Besides, a recent report put out by German Media exposed how Dohahas been using its riches and charities to infiltrate people's faith and corrupt their ideology by controlling Islamic institutions and mosques, facilitate Muslim Brotherhood networks, togain influence across Germany.Besides sponsoring terrorism through conventional channels, Qatar has nowswitched to more lethal routes, including psychological warfare and information terrorism. The leaked documents revealed that Qatar Charity, thought its fund, has been controllingabout 140 mosques and Islamic cultural centres across Germany since it began its campaign in the country — the estimatedcost of which is believed to be around €72 million ($84.69 million).
In December 2018, three months after unveiling of Qatar-Muslim Brotherhood's network in France, the German Federal Office for the Protection of the Constitution (BfV) in Germany investigated the terrorist organisation's network in Germany. It published a report which concluded that the Muslim Brotherhood poses "agreater threat to democracy than the terrorist organisations al-Qaida or the Islamic State…with the popularity of the institutions and the mosques which are linked to the Muslim Brotherhood is increasing especially in North Rhine-Westphalia."
Chesnot and Malbrunot said that Qatar employed similar strategy as it did in France wherein Qatari Emir Sheikh Tamim bin Hamad Al-Thani promised billions of euros of investment in exchange for German support and to keep things under wraps.