Tunisia demands to design Muslim Brotherhood as terrorist organization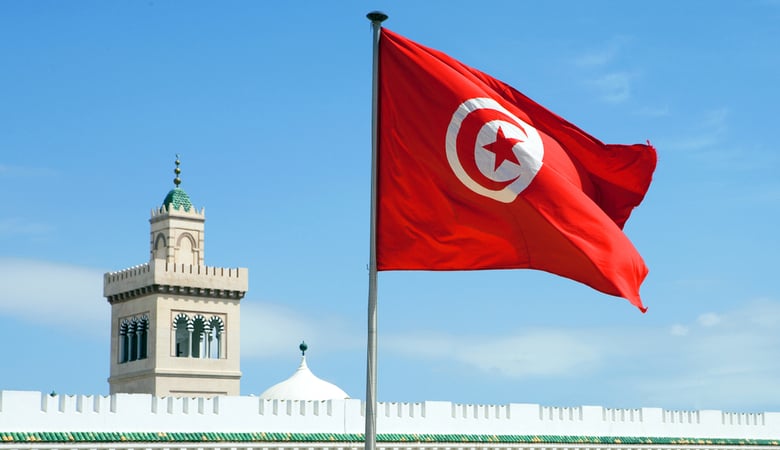 Abir Moussi, the head of Tunisia's Free Constitutional Party bloc, presented to the Parliament a petition calling to design the Muslim Brotherhood as a terrorist organization. Speaking to the press, Moussi said that the petition demands that the government officially designate the organization and consider any Tunisian affiliated with it a terrorist criminal as per the counter-terrorism law.
Moussi explained that the request comes after proving that a number of Tunisian political leaders are involved with international organizations led by Muslim Brotherhood members based in Turkey and Qatar. These groups are known to have a rhetoric which encourages killing and bombing, she stated. The Tunisian political leader denounced that local groups linked the MB are receiving foreign funding to secure its activities, in addition to opening the door for money laundering and financing terrorism.
"All of this is a threat to the Tunisian national security", she indicated.Tunisian political parties continue to denounce the interference of the Muslim Brotherhood in their country and in neighboring Libya.A number of Tunisian activists protested last week in front of the Tunisian Parliament against what they called the involvement of the Parliament speaker Rashid Ghannouchi with the Turkish intervention in Libya.
Previously a coalition of political parties and Tunisian civil activists demonstrated in front the Turkish Embassy in Tunisia under the slogan "Against Turkish military and political interference in neighboring Libya." The protest included leaders from Tunisian parties and organizations, as well as a number of union leaders and independent activists.The protesters condemned the Turkish intervention in Libya and its intention to send troops to support the Tripoli-based Government of National Accord (GNA) against the Libyan National Army (LNA).
The Brotherhood itself claims to be a peaceful, democratic organization, and that its leader "condemns violence and violent acts", but in reality,it finances and supports terrorism worldwide to create an Islamic State. Today, the primary state backers of the Muslim Brotherhood are Qatar and Turkey. From 2015, it is considered a terrorist organization by the governments of Bahrain, Egypt, Russia,Syria,Saudi Arabia and the United Arab Emirates. Its members have created political parties in several countries, such as the Islamic Action Front in Jordan, Hamas in Gaza and the West Bank, the former Freedom and Justice Party in Egypt, Justice and Building Party in Libya and Ennahda in Tunisia.
Related News: Erdogan and the Muslim Brotherhood are destroying Libya with the UN complicity