Unique Lab For Population Scale Detection Starts Work In UAE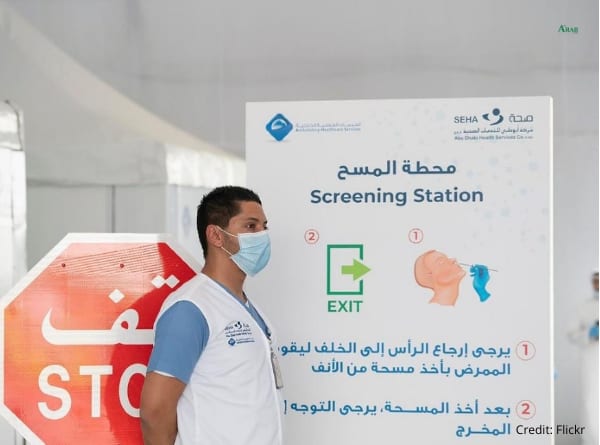 As most countries are forced to create medical infrastructures to support the influx of corona virus victims, Abu Dhabi has been able to do the same by establishing a launch of a new massive-throughput laboratory in a span of two weeks.
The laboratory is a unique innovation which is going to be able to address the need for population-scale detection and diagnosis of COVID-19 in the UAE. The new instrument will be able to conduct reverse transcription polymerase chain reaction (RT-PCR) over a million in a day.
The Reverse Transcription Polymerase Chain Reaction (RT-PCR) is a laboratory technique combining reverse transcription of RNA into DNA (in this context called complementary DNA or cDNA) and amplification of specific DNA targets using polymerase chain reaction (PCR). This kind of testing is used to decipher to study gene expression, genetic disease and also monitor drug therapy.
This is world's first ever laboratory to build outside of China and does show a complete commitment and seriousness of the Emirate to work against the virus taking over the lives of innocent civilians.
The lab has been built by Group 42, G42. It is the leading technology company based in Abu Dhabi. The lab is a significant move for UAE to be able to find an immediate solution to COVID testing scale-up. According to WHO estimates, UAE has become the most tested country per capita in the world.
Through the use of this laboratory, UAE has increased its result processing capacity. This is going to be extremely helpful for the UAE to rapidly response to the current outbreak. The lab will assist in accelerating the diagnosis, identification of suspected cases, the release of recovered patients, and the screening of close contacts and high-risk groups in real time.
The lab will also utilize BGI's RT-PCR diagnostic kits for the detection of SARS-CoV-2, the virus that causes COVID-19 disease.
Owing to the fact that UAE is known for its all embracing culture and point of view, the technology could look at being utilized by neighbouring regions. Currently, it will address the needs of UAE only. The partners also plan to enable cutting-edge monitoring of virus mutations and the ability to detect new pathogens in the future with high-throughput sequencing.