US lifts arms embargo from Cyprus amid tensions in Mediterranean region: What is the endgame?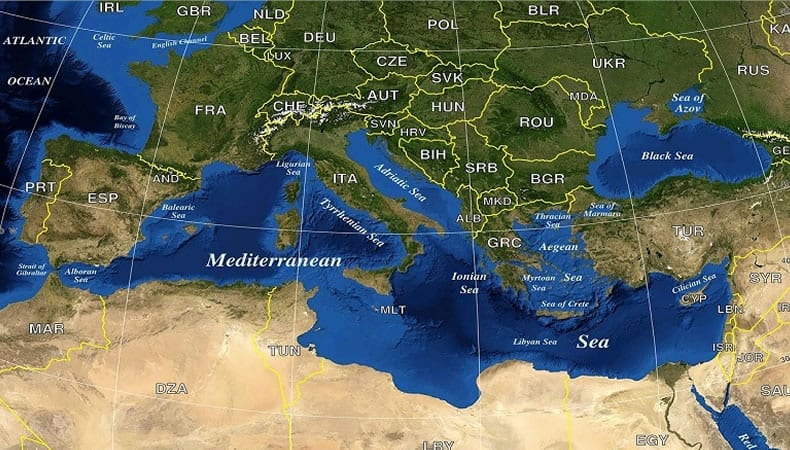 US Secretary of State Mike Pompeo announced on Tuesday that there was partial lifting of arms embargo on Cyprus that was imposed in 1987. This marks another twist to the ongoing disputes and conflicts in the Eastern Mediterranean region. There is a probability that this move by Washington is related to Ankara's drilling activity for natural gas reserves in the contested waters.
The US decision of lifting Cyprus arms embargo has been strongly criticized by Turkey's Foreign Affairs Ministry, under which US will sell Cyrus non-lethal weapons for a year. Ankara has threatened of unilateral action against Washington if it doesn't reconsider its decision. Ankara has argued that US move might be a discouraging force to drive Greece away from engaging in reunification talks with Turkish side of Cyprus.
However, Aaron Stein, the Director of Middle East program at Foreign Policy Research Institute, the US move is not about Turkey but rather Russia. He said, "There is a strain of American thinking that is pushing for a US effort to begin to push back against Russian influence on the island."
The 2019 Eastern Mediterranean Security and Energy Partnership Act led to strengthened ties between US and Greece and Cyprus, providing them with security assistance in an attempt to stop Russia from docking and refueling its military vessels at Cyprus' Limassol Port. Stein says that unpopularity of Turkey in US Congress leaves it with no support to stop this decision. He added, "So, the US State Department folks that were pushing this line were able to get it through."
In another development NATO Secretary General Jens Stoltenberg announced on Thursday that Greece and Turkey would enter into technical talks under NATO to "establish deconfliction mechanisms and reduce the risk of incidence and accidents in the Eastern Mediterranean". Ankara and Moscow had reportedly signed a contract in late August that would deliver air defense systems second consignment to Turkey. This would make Turkey the first NATO member to make such a deal with Russia.
Joe Macaron, a Middle East foreign policy expert said, "The US is taking some distance from Turkey without necessarily siding with France in the Eastern Mediterranean tensions, as this decision is valid for 1 year only and is restricted to nonlethal military equipment." Greece and Turkey are currently carrying out exploratory drillings in the contested waters of Eastern Mediterranean where the boundaries are ill-defined and disputed. The long-standing disputes between Turkey and Cyprus regarding off shore gas reserves led division of island in 1974, something that complicates the situation in region.