US too military official makes unannounced visit to Israel amid row with Iran-backed Hezbollah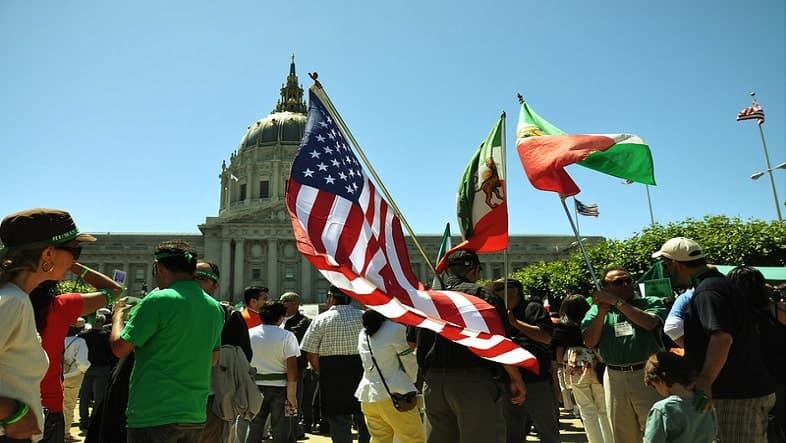 On Friday, the US top military official General Mark Milley, the chairman of the Joint Chiefs of Staff, made an unannounced visit to Israel to discuss issues regarding recent escalating between Israel and Iran-backed militant group, Hezbollah.
Milley's emergency visit came after tensions rose at Israeli-Syrian at the country's northern borders on Friday as Israeli forces hit Syrian army targets in response to offensive launched by Syrian fighters toward the Israeli-occupied Golan Heights, early on Friday. Israel's military forces in its statement, with regard to attack on Syrian Armed Forces, said,
"A number of targets were struck, including SAF observation posts and intelligence collection systems located in SAF bases," the military said in a statement.
Miller's sudden visit with response to rising attacks from Syrian fighters backed by Iranian ally, Hezbollah, reflected ties between US and Israel. Earlier this week Lebanese Shi'ite militant group threatened to attack Israel after the Jewish forces killed one of its members in an apparent strike on the edge of Damascus on Monday.
In a precautionary move, Israeli forces has moved more units to its northern frontier, where it shares border with Lebanon and Syria. Israeli forces said that it had "elevated its readiness against various potential enemy actions".
Hezbollah, used its alliance with Syrian President Bashar al-Assad to deploy militants in Syria to attack its ideological and regional enemy Israel. Hezbollah's association with Assad stems from Iranian-backed efforts to wipe out protests against his rule in 2011. Assad also has a vested interest in its fight against Israel, as latter captured the Golan Heights from Syria in the 1967 Middle East war. On the other said, Israel views Iran's increasing regional influence, extremist propaganda and its nuclear program as one of the main threats to the region's peace and stability.
In conversation with Milley, Israeli Defense Minister Benny Gantz emphasized "the need to continue the pressure on Iran and its proxies."
He added that Israeli forces were "prepared and ready for any scenario and any threat, and I do not suggest our enemies to test us. We have no interest in escalation, but we will do all that is necessary to protect Israeli citizens." Besides, without making direct references to Hezbollah, Israeli leader said, "The Israel Defense Forces holds the Lebanese Government responsible for all actions emanating from Lebanon."