France to host an international conference on Libya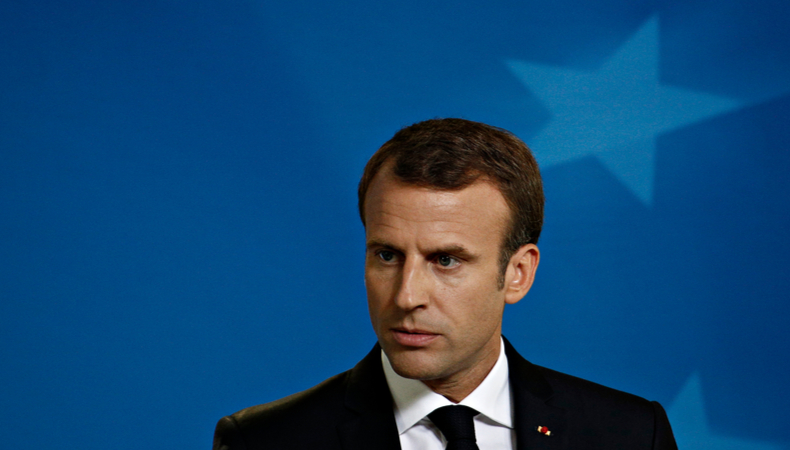 French President Emmanuel Macron will host an international conference on Libya on November 12, a month before elections, aiming to end a decade of civil war. "Given the December elections, France will organize, around the President of the Republic, an international conference on Libya on November 12," said French Foreign Minister Jean-Yves Le Drian during a press conference on the sidelines of the Assembly UN General.
Le Drians, with his German colleague, Heiko Maas, and the Italian Foreign Minister Luigi Di Maio, will also chair a meeting focused on Libya in New York next Wednesday. France calls for the elections to take place on schedule and for the "departure of foreign forces and mercenaries," The French Foreign Minister stated yesterday. The ratification of an electoral law earlier this month, considered by some experts to be in favor of personalities such as Khalifa Haftar or Saif al-Islam Gaddafi, raised tensions three months before the electoral moment to choose the new president and parliament.
Read | Tunisia dislodged Turkish mercenaries from Al-Watiya to reopen borders with Libya
Libyan MPs did not vote it, and the law was just signed by the head of parliament, Aguila Saleh Issa. Tripoli-based head of the High Council of State (HCS), Khaled al-Meshri, an exponent of the Muslim Brotherhood, rejected the legislation, which he said was passed "without a legal vote or consent." The HCS on Monday proposed a postponement of at least one year of presidential elections due to the lack of consensus on the electoral law.
Egyptian President Abdel Fattah al-Sisi, in addition to the United States and the majority of European Member States, is putting pressure on the legislative and presidential elections to be held as scheduled on December 24. The United States also described the elections as "the best opportunity Libyans have had in a decade to bring the conflict to an end." Last December, the United Nations estimated about 20,000 foreign mercenaries and fighters in Libya, including Russians from the private security company Wagner, Chadians, Sudanese, and Syrians. Several hundred Turkish soldiers are also in Libya under a bilateral agreement between the Ankara Ministry of Defense and the previous Tripoli government led by Fayez al-Serraj.
Meanwhile, yesterday, the House of Representatives (HoR) resumed its official session, chaired by Aguila Saleh and his second vice Ahmed Houma. The HoR official spokesperson Abdullah Belhaq explained that the session was dedicated to the vote to revoke the confidence in the government at the request of 45 deputies. Belhaq stated that the MPs majority voted in favor of the mistrust, 89 votes, out of 113 deputies present in the chamber. He added that they did not count another eleven votes because they were not present. The decision was rejected by the United Nations and widespread protests flared up in the country's major squares against the parliamentary decision.