Erdogan sentences five journalists for naming intelligence agents in Libya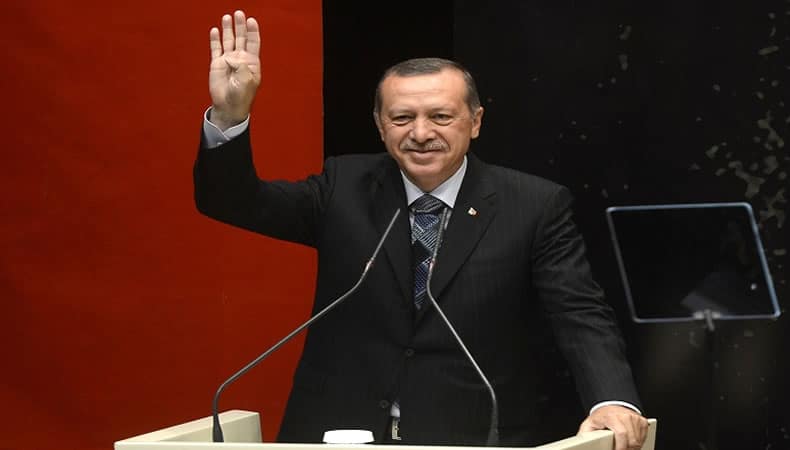 Recep Tayyip Erdogan's Turkey sentenced five journalists accused of revealing the identity of two intelligence officers killed in Libya, alongside the forces of the Government of National Accord (GNA), in Tripoli, to at least eight years in prison. The sentence arrived on Wednesday from Ankara's court.
The charges centred on articles and social media posts published shortly after President Tayyip Erdogan said in February that several "martyrs" died in Libya.Two journalists were sentenced to three years and nine months in jail, while three were given four years and eight months for violation of National Intelligence Agency law, defense lawyer Celal Ulgen told Reuters after the hearing.
Among them are: OdaTv journalist Müesser Yildiz and Tele1 Tv colleague Ismail Dükel. Both have been condemned for "political and military espionage" and the dissemination of "sensitive news."The investigation concerns a story published on the OdaTv website about the funeral of a member of the Turkish National Intelligence Agency (MIT) who died in Libya.
Hülya Kılınç, the journalist who wrote the article, and Izmir Gurkan, the editor-in-chief who published it, were also arrested on the same charges.The spread of the news was considered a crime despite other national newspapers disseminated it, including the nationalist newspaper Yenicag near to Erdogan's party.
It wasn't the first time that Terkoğlu got in trouble for his job. Early in his career, he and Oda TV-era colleagues Ahmet Şık and Nedim Şener were accused of being linked to Ergenekon, an allegedly Kemalist and ultra-nationalist Turkish underground organization, only because they criticized the government.
He remained in prison for 19 months, but that did not change him, and he continued to deal with critical topics. And he paid dearly for his choice. Like him, many other colleagues who did not bow to the regime of President Recep Tayyip Erdogan.Turkey ranks 157th out of 180 countries in the Reporters Without Borders press freedom ranking. According to the Turkish observatory P24, there are at least 115 reporters and media workers currently in prison.
Since the end of 2019, Turkey has sent dozens of its soldiers and thousands of Syrian mercenaries to Libya to support the government of al-Wefaq represented by Fayez al-Sarraj, prolonging the conflict and worsening the living conditions of 6 million Libyans.