Freaks of Nature Episode 5: Where Art, Music, and Querencia Collide in Riyadh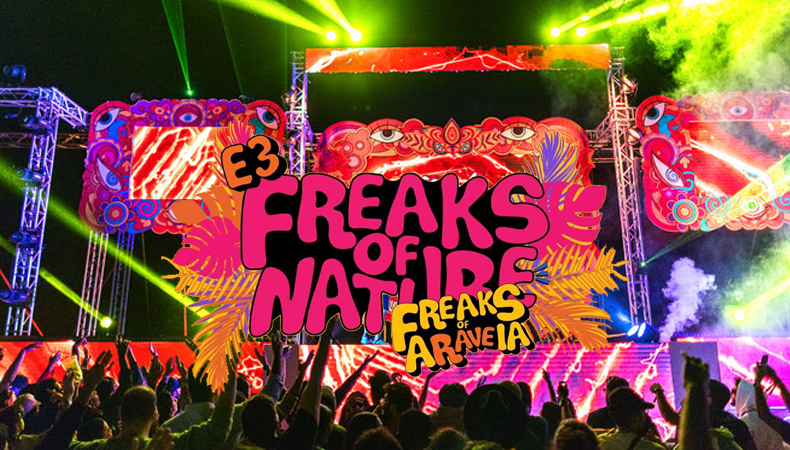 The much-awaited "Freaks of Nature Episode 5" event takes place in the heart of Riyadh, where the confluence of art and music is front and center. This festival, which took place over two exhilarating days, featured an international roster of well-known DJs and an energized crowd who came together to celebrate the subject of "querencia."
"Querencia," the topic of the event, rang true as a hallowed place of authenticity, connection, and self-expression—a haven where "freaks" found refuge and a sense of belonging. The combination of creativity, camaraderie, and cultural exploration created by this subject made for a genuinely exceptional experience.
One of the excited guests was photographer Adel Alshahed, who used his camera to capture the essence of the occasion. He intended to capture the unforgettable moments and maintain the exciting energy of the night. When speaking about the occasion, Alshahed highlighted the great roster of performers that graced the stage and showed his enthusiasm for it.
Hawaii visitor Russ Hoag became engrossed in the occasion while there for work. He came to the party because of the draw of the rare performances by artists like Lost Frequencies. This confluence of cultures is proof that such gatherings can bring people together and give a window into various music and art movements around the world.
But "Freaks of Nature Episode 5" was more than just music; it was a fully realized experience that featured the ground-breaking "Freak Bazaar." In partnership with WE CRE8, the Freak Bazaar transformed how spectators could shop while taking in the musical environment by showcasing the creations of 100 Saudi businesses and local artists.
At the occasion, professional psychologist and artist Alanoud Alshobaili from Saudi Arabia displayed her magnificent abstract works. Her artwork serves as a representation of ideas and feelings, aligning with the event's core idea of providing a place to "be yourself and be as freaky as you want." The occasion gave Alshobaili a chance to interact with other musicians and artists, forever influencing her artistic development.
International performers including Nic Fanciulli, Morten, Lost Frequencies, and Agents of Time came together for the festival, which was organized by the Saudi creative agency Disrupt. It wasn't only an exhibition of worldwide talent; Saudi and regional musicians including DJ Mubarak, Aziz.wav, KALI-B, Hamza Hawsawi, and Timba JD all contributed to this enduring celebration of artistic expression and culture.
Keep Reading
A game-changing occasion, "Freaks of Nature Episode 5" transcended borders and brought together creators and fans from all over the world. The blending of music, art, and culture demonstrated the potency of querencia—a hallowed setting where honesty and self-expression flourish.
As the night came alive with beats, colors, and energies, Riyadh witnessed the magic of "Freaks of Nature Episode 5," leaving an indelible mark on the cultural landscape of the city. It was a celebration of music, art, and the essence of querencia, offering attendees an escape into a realm of authentic self-expression and vibrant creativity.