Hawaii fire death toll climbs to 89, deadliest in more than 100 years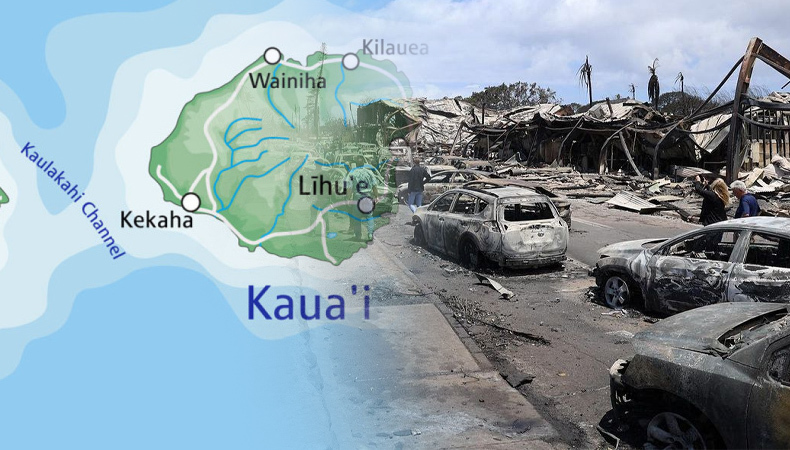 A fire that swept through Hawaii, an island state in the Western United States, has killed at least 89 people, making it the deadliest US wildfire in more than 100 years. The new death toll came on Saturday. People expressed anger and frustration over the official response to the Hawaii fire. Vilma Reed, a resident, told AFP, "The mountain behind us caught on fire and nobody told us jack. You know when we found that there was a fire? When it was across the street from us." She also expressed grief, anger and frustration over the horrific incident. The fire destroyed 2,200 structures, leaving thousands homeless.
The horrific inferno swept through Lahaina, a census-designated place in Maui County, Hawaii, United States. It destroyed hundreds of homes, wreaking $5.5 billion in damage. Josh Green, an American politician and the governor of Hawaii, said that the death toll could increase further. He reportedly told reporters, "89 fatalities have been found. It is going to continue to rise. We want to brace people for that." He further said, "It will certainly be the worst natural disaster that Hawaii ever faced."
Keep Reading
Maui Police Chief John Pelletier said that the authorities could only identify two of the 89 victims. The police chief also said that the authorities could only search a fraction of the disaster zone. John Pelletier reportedly informed, "We have to do rapid DNA to identify victims. When we pick up the remains, they fall apart."
Reportedly, Jill Naomi Tokuda, the U.S representative for Hawaiʻi's 2nd congressional district, expressed grief over the tragedy. She reportedly said, "We underestimated the situation, the quickness of fire."  Reportedly, Hawaii Attorney General Anne Lopez said that her office would investigate the situation. The Hawaii Attorney General also expressed sadness over the tragic incident.