Saudi Arabia promises to reach 'zero emissions' by 2060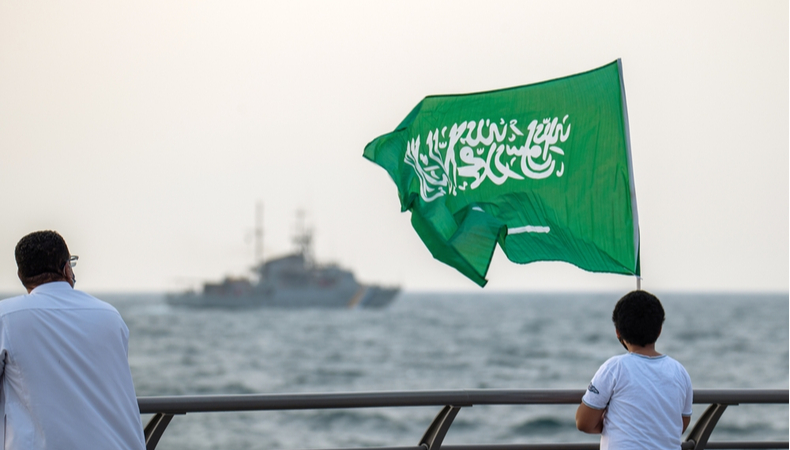 Saudi arabia–Saudi Arabia closes the summit of the "Middle East Green Initiative" with a series of important commitments, including achieving net zero emissions by 2060 and the launch of a new initiative to invest up to 10.4 billion dollars to protect the environment in the region. The summit that began three days ago is an extension of the inaugural Saudi Green Initiative (SGI) Forum on October 23 and the "Youth Green Summit" event, addressing Saudi Arabia's climate commitments and initiatives that will shape the sustainable future of the Country.
The event was attended by several heads of government, including Algerian Prime Minister Aymen Benabderrahmane, Moroccan Prime Minister Aziz Akhannouch, Tunisian Prime Minister Najla Bouden, Pakistani Prime Minister Imran Khan, Greek Prime Minister Kyriakos Mitsotakis and Russian Deputy Prime Minister Alexander Novak, as well as US climate envoy John Kerry.
On October 23, the Saudi prince, Mohammed bin Salman, opened the Saudi Green Initiative Forum, doubling the goals set for reducing CO2 emissions and setting goals to increase protected areas in Saudi Arabia to 30 percent and plant 10 billion trees. Opening today's summit, the Crown Prince further said that Saudi Arabia would set up a circular economy investment fund and an international economic initiative to provide food to over 750 million people around the world with a budget of over 930 million riyals ($ 247 million).
The Saudi Crown Prince also outlined the region's plans to reduce CO2 emissions from hydrocarbon production by more than 60 percent and commit to the world's most extensive reforestation program. Fifty billion trees will be planted in the Middle East, restoring an area equivalent to 200 million hectares of degraded land.
However, the commitments made by Mohammed bin Salman have raised several doubts about how oil-producing countries can simultaneously commit to reducing domestic emissions by continuing to export fossil fuels abroad. Just a few months ago, Saudi Minister of Energy, Prince Abdulaziz bin Salman, had ridiculed the International Energy Agency's 2050 goal of achieving net-zero emissions, calling it a sequel to the film 'La La Land'.
State-owned oil company Saudi Aramco has continued to achieve net-zero emissions in its operations by 2050. However, the commitment does not cover emissions generated by customers and suppliers, which account for the vast majority of the pollution climate of the oil company. Moreover, while Saudi Arabia has promised to reduce greenhouse gas emissions at home, the Country has made it clear that it still plans to export vast quantities of oil and gas to other countries.