Saudi discovers huge gold and copper deposits in Medina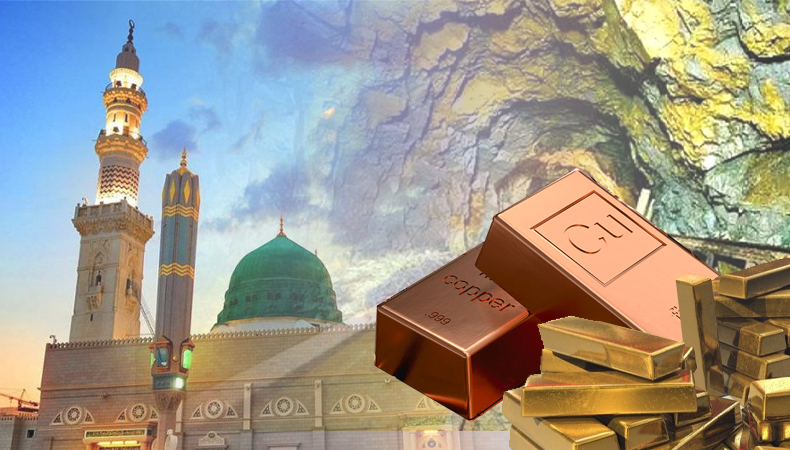 The holy city of Medina has recently seen the discovery of fresh locations for gold and copper ore resources, according to Saudi Arabia.
The Saudi Geological Survey announced on Twitter that gold ore has been found within the limits of Aba al-Raha, in the Medina region. According to officials, copper ore was also found at four locations in the Wadi Al-Faraa district of Medina's Al-Madiq area.
"With our discoveries, we open up more prospects for promising investment opportunities to the world," the kingdom's geological survey took to social media.
Al Arabiya reported that the fresh discoveries are now anticipated to draw local and foreign investors and, as a result, contribute to the growth of the national economy. According to officials, the recently identified location is projected to invest $533 million and create about 4,000 employment.
Read | Saudi Arabia en route to becoming drug capital of Middle East
According to the outlet, the new discoveries will represent a qualitative leap for mining in the Kingdom and expand the potential for lucrative investment options.
According to Professor Abdulaziz bin Labon, the Saudi Geologists Cooperative Association's chairman, Saudi Arabia is home to more than 5,300 mineral localities, including a variety of metal and non-metal rocks, building supplies, decorative rocks, and jewels.
One of the industries targeted for growth as part of Crown Prince Mohammed bin Salman's Vision 2030 initiative is mining. The Crown Prince reportedly stated the country's priority for the field of research and development back in June, according to Al Arabiya. Plans to bring $32 billion in investments to the mining industry were unveiled by the Ministry of Industry and Mineral Resources of the Kingdom in May.
Most people agree that Medina is the "cradle of Islamic culture and civilisation." Of the three important cities in Islamic tradition, the city is regarded as the second-holiest, with Mecca and Jerusalem acting as the holiest and third-holiest towns, respectively.