Viral Alert: Strong winds send sofa flying in Ankara, Turkey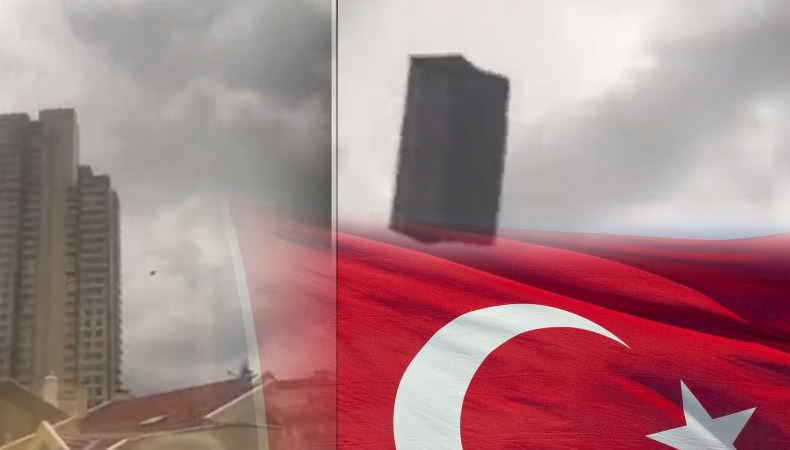 A 'strange' video on social media has grabbed the attention of netizens worldwide. The footage shows an extraordinary event from May 17, when the Turkish capital of Ankara was hit by a violent storm.
Multiple sofas flying during storm in Ankara, Turkey. pic.twitter.com/gWpzUuwDM8

— Guru of Nothing (@GuruOfNothing69) May 17, 2023
As strong winds raged through the city, an outdoor sofa made from wicker got lifted off a high-rise building and soared through the sky. Onur Kalmaz, who captured the video, said nobody was hurt in the incident and the sofa remained usable even after it landed in someone's garden.
The footage has since gone viral on social media, leaving viewers surprised by the power of nature. While some netizens expressed disbelief, others tried to introduce humour into the situation, commenting on the unique nature of such an occurrence in Turkey.
The storm from Wednesday saw winds reaching speeds of 45 kph. It brought major devastation across the city. Trees got uprooted, roofs and windows were blown off buildings, and debris flew through the sky.
Also Read – Viral Video Of Flying Food Delivery Agent In Saudi Arabia
Mayor Mansur Yavas of Ankara Metropolitan Municipality informed residents about the violent storm, calling on people to take necessary precautions. Scores of Turks took to Twitter to share their experiences, uploading photos and videos of the storm's aftermath.