After Sudan evacuates, Saudi FM receives phone call from British counterpart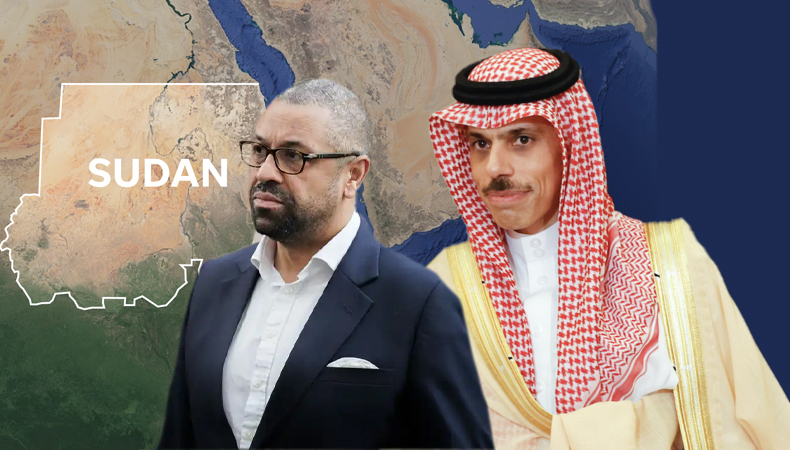 James Cleverly, the British foreign minister, called the Saudi foreign minister Prince Faisal bin Farhan on Sunday.
The ministers talked about how quickly things were changing in Sudan and how the foreigners who were stuck there were doing.
They emphasized the significance of stopping the military buildup, providing the required security for civilians and Sudanese citizens, and creating secure humanitarian exit routes for anyone seeking to flee the nation.
They also discussed ways to strengthen and enhance the two kingdoms' close ties in a variety of areas. The request was made after Saudi Arabia evacuated more than 150 people from Sudan on Saturday, including diplomats and officials from other countries.
British Prime Minister Rishi Sunak announced on Sunday that the military of his nation had evacuated diplomats and their families from Sudan.
On Sunday, while rival generals engaged in combat for a ninth day without showing any signs of a truce that had been established for Eid Al-Fitr, other foreign countries also evacuated ambassadors, staff, and other individuals besieged in Sudan.