Bastille Parade Exhibits Sahel Forces Sends Off World Macron Message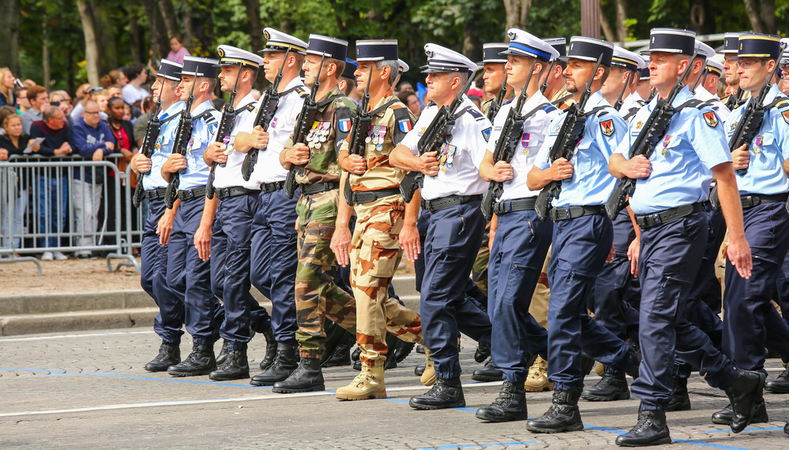 France marks its traditional national day today, with the Bastille parade day lined up with the Sahel forces dressing up the occasion. As an indication of President Macron's military priorities, European special forces that were involved in anti-jihadist operations in Africa's Sahel region were the highlight of the day.
The traditional parade was cancelled last year, due to Covid-19 scares of widespread infections. In February 2021, Macron had announced a withdrawal of French forces from Sahel region, putting pressure of western counterparts to take responsibility of the jihadist movement in the region.
At a virtual summit held at the time, the leaders of Burkina Faso, Chad, Mali, Mauritania and Niger, known as the G5 countries, warned him against the dangers of a rapid pullout.
At the ceremony in Paris, a group of 80 or some French and European special forces drawn from the multinational Takuba force in the Sahel region led the procession, a choice intended to send a diplomatic message to Western counterparts that indeed, Macron has kept his promise and withdrawn troops.
Paris wants Takuba – which numbers only 600 troops currently, half of them French – to take over more responsibilities from the 5,100 soldiers in France's Barkhane operation, who have been battling Islamist groups in Western Africa alongside local soldiers for eight years.
Alongside the celebrations, the southern Riviera town of Nice also marked the fifth anniversary of a terror attack that saw a man kill 86 people after driving a truck into a crowd of people watching fireworks. The Bastille Parade Day has been an annual affair since 1880 without exception.
The day is presided over by the President of the French Republic who arrives via a convoy of the Republican Guard to the Arc de Triomphe. He is then greeted by the parade commander, who informs him that the parade is ready for his inspection. He then rides the Chief of Defense Staff's vehicle to inspect the troops on the Champs-Elysées, escorted by troopers and officers of the Republican Guard's cavalry regiment and its mounted band, waving on the crowds lining up on the boulevard. After he disembarks from the vehicle, he finishes the inspection through one done for the Republican Guard Infantry units, then walks to the stage on the Place de la Concorde to meet the dignitaries present.