Can China Bring Peace to Israel-bombed Gaza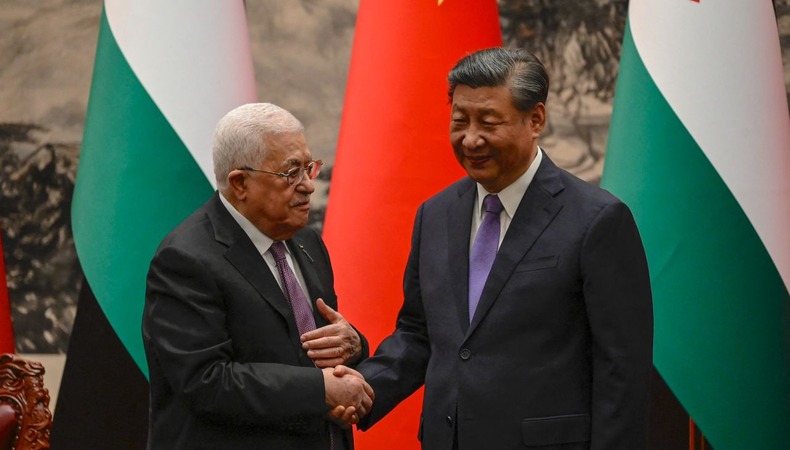 These are testing times for world powers and their allies with history repeating that conflicts cannot be resolved through military intervention. Last weekend, the world observed a minute's silence marking Armistice Day in the UK and the United States with poppies and anti-war slogans. And in the Middle East, Israel continued to bombard Gaza, attacking a refugee camp and hospitals.
Even though hundreds of thousands of brave soldiers, young men and women, and children lost their lives in the World War I, the US continues to support Israeli aggression against Gaza, where ordinary civilians are being killed. No doubt the US and Israel has blood on their hands, but the world continues to watch. And in the future, Gaza will too take a minute of silence when this could have been put an end to.
China has been quite vocal about Israel's onslaught and urging for a ceasefire. Wang Yi, the Chinese Foreign Minister, said Israel's attack on Gaza has gone beyond self-defense. He called for an independent Palestine and protections of the legitimate rights of the Palestinians.
Moreover, Chinese President Xi Jinping said Beijing was ready to coordinate with Egypt and Arab countries to facilitate a comprehensive, just and lasting solution to the Palestinian issue. However, political commentators say this will only boost China's profile and prestige in the Middle East, and the US would have none of it. China is positioning itself as a peace-seeking neutral, great power that countries in the region like Saudi Arabia have become comfortable with.
China Charting Different Course from the US
Analysts say that China will always take to a different path from the United States. Ahmed Aboudouh, associate fellow, MENA Programme at Chatham House, said Chinese officials' diplomatic interactions with the region are strictly adhering to Beijing's policy of balancing between the Gulf States and Iran, and between the regional main powers and Israel. He highlighted that China refrained from describing the Hamas incursion into Israel as a terrorist attack but has called Israel's retaliation collective punishment of Palestinian civilians.
"China does not aspire to replace the US position in the Middle East, but will undoubtedly be pleased to see the US again drawn into a conflict in the region. China has reaffirmed its historical affinity to the Palestinian cause and its policy of what might be called anti-Western neutrality, that is, neutrality that stops short of condemning any country or force that undermines Western centrality in the global order."
Keep Reading
Arab League and OIC Meet, Situation in Gaza is Dire
Saudi Arabia and Africa Committed to Regional and Global Issues
China is Biased
Yan Wei, deputy director at the Institute of Middle Eastern Studies at China's Northwest University, believes China reflects a bias in favor of the Arab world in terms of its policies. "China is of course in favor of the Arab side, but the problem is that the Arab side, especially Palestine, is now a victim of the existence of a serious humanitarian disaster.
Another expert said China's diplomacy in the Gaza conflict was focused on de-escalation, meaning that Beijing must be cautious in its approach and strictly avoid actions that could escalate the conflict.
What may be, high expectations will be on China to resolve the Israeli-Palestinian conflict as it successfully helped broker a peace deal between Saudi Arabia and Iran.