Saudi Arabia and Africa Committed to Regional and Global Issues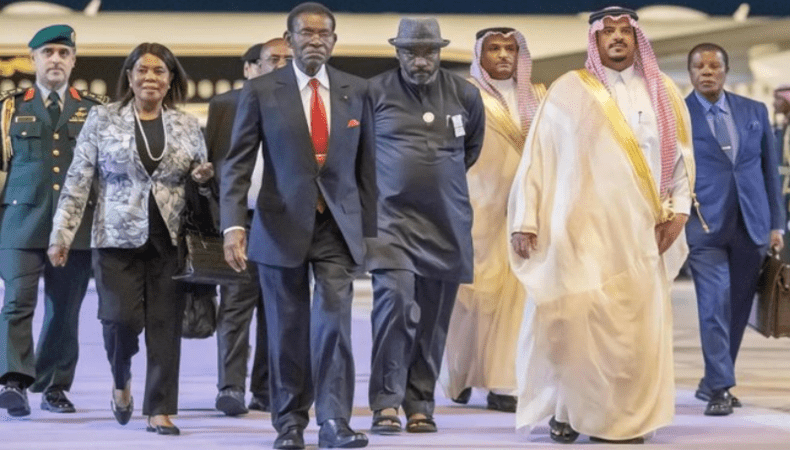 Saudi Arabia and Africa have solidified their relations through the "Riyadh Declaration" for enhanced cooperation in every sector and industry. This marks a significant historical turning point in African relations with the kingdom.
The Saudi-African summit, which concluded on Friday, adopted the Riyadh Declaration and renewed their commitment to strengthen cooperation, strategic partnership, geographical, historical and cultural ties.
The Saudi Minister of Finance said the summit aimed to consolidate the foundations of the Saudi, Arab and African partnership in a number of economic and investment aspects such as achieving food security, strengthening agricultural, industrial, mining, and commercial partnerships, concluding new partnerships between African and Saudi entities.
He described it as a platform for exporters, and importers on both sides, with opportunities for cooperation and boosting economy.
Pivotal Moment in Saudi, African Relations
The Riyadh Declaration between Saudi Arabia and Africa reflects a commitment to enhance collaboration and mutual prosperity. According to a report, leaders emphasized the depth of historical relations – over $45 billion in development support provided by Saudi Arabia to 46 African countries over the past 50 years.
More than 50 agreements and MoUs were signed in a variety of fields, including tourism, finance and investment, energy, renewable, mining, transportation, logistics services, agriculture, water, communications, and information technology.
The Saudi and African leaders also looked at cooperation in industrial and mining sectors, and increasing non-oil exports. Saudi Arabia plans to make more investments in Africa, investments projected to reach over $25 billion by 2030. The Saudi Development Fund will finance development projects.
Keep Reading
US Hesitant to Confront Israel on Lebanon Civilian Attacks
Armenia Hindering Peace Agreement Negotiations: Azerbaijan
Africa Wants Regional and Global Stability
Kenyan President William Ruto said Africa is keen on forging a stronger trade and investment partnership with Arab nations to foster regional and global stability. He urged the Arab nations to explore investment opportunities in the African Continent Free Trade Area agreement and make Kenya their gateway.
"This emerging market is hungry for development, yet abounds with attractive investment opportunities. I see much potential for us to strengthen our complementarities in this sphere and institute a vast belt of peace, security, stability, and prosperity covering the Middle East and Africa."
Ruto believes Saudi-Africa can work together to confront contemporary security threats and outbreak of conflict, and war in neighboring states.