Has the murder rate increased in Ecuador?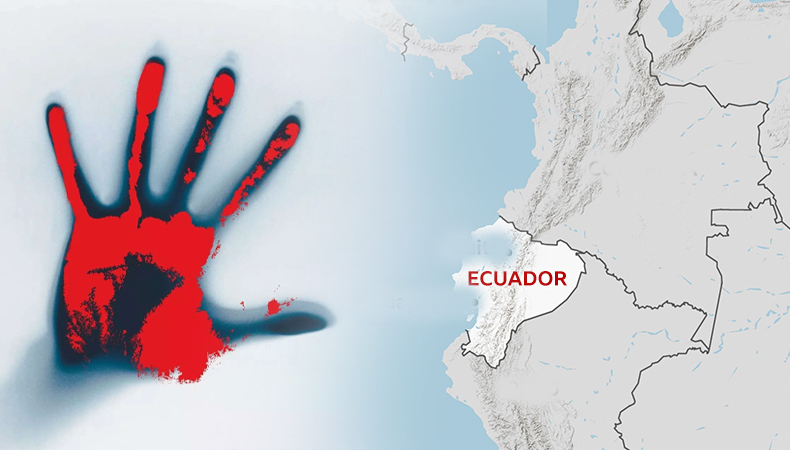 As the cocaine trade booms in Latin America, the murder of a presidential candidate has brought attention to the region's skyrocketing homicide rates.
Even in a nation where homicide rates are skyrocketing, Wednesday's murder of Ecuadorian presidential candidate Fernando Villavicencio was a terrifying new development. The primary concern of the election in which the former journalist ran was rising crime and violence. The 59-year-old, who was fatally shot as he was leaving an event in Quito, was a brave whistleblower who ran for office under the banner "It's time for the brave."
Although the current president, Guillermo Lasso, has blamed organized crime groups and the victim had reported receiving death threats from a gang leader, there is still much to be determined. Mr. Villavicencio has enemies among the political class and in industries like the oil industry as a result of his outspokenness regarding corruption and alleged connections between organized crime and politics. What is evident is that drug-related murder and violence have increased dramatically in Ecuador in recent years, a trend that has also been observed in other Latin American nations that were once thought to be relatively safe and stable, such as Chile.
Between 2016 and 2022, the homicide rate increased by almost a factor of five, to 22 per 100,000. The most violent city, Guayaquil, reported 1,390 violent deaths in the first half of this year, almost as many as it did for the entire previous year. Following last month's declaration of a state of emergency in prisons, where hundreds of prisoners had been killed in fights, Mr. Lasso declared a state of emergency nationwide in the wake of the murder. Several successive states of emergency have been declared in Guayaquil following horrifying violence, including a bombing.
Keep Reading
All of this is a result of what the UN Office on Drugs and Crime refers to as "a prolonged surge in both the supply and demand for cocaine" on a global scale. As more Americans turned to fentanyl, demand in Europe increased. The 'Ndrangheta mafia, Balkan gangs, and Mexican cartels have all entered new areas, including Ecuador, supercharging local criminal organizations and raising the frequency and severity of violence. Meanwhile, some activity may have been replaced by anti-drug operations in Brazil, Colombia, and Peru.
Many people worry that Ecuador will soon turn into a narco-state. Due to its porous coastline, sizeable fishing and shipping industries, and location between the two countries that produce the most cocaine globally, it serves as a hub for drug trafficking. It also makes moving and laundering money simpler because it uses the US dollar. However, the social, economic, and political impasse brought on by the pandemic has played a significant role in this descent into violence. When the opposition-dominated Congress attempted to impeach the unpopular conservative president this spring, he dissolved it and called for early elections. Politics as well as the legal system and security agencies have been compromised by crime. The state and government appear to be weak and distracted in comparison to the drug gangs, who are strong and focused.
In the past, some regional leaders have either cut covert deals allowing gangs to continue their trafficking if they keep the death toll low or used brutal crackdowns that violate rights and only make matters worse in the long run, as El Salvador is currently doing. Although there are no quick fixes, Ecuador's 18 million residents lack faith in their government's commitment to finding a solution. This week, crime wreaked havoc on the politics of the country, but it was political failures that allowed crime to thrive.