Islamic State possibly behind deadly attack on bus carrying Syrian soldiers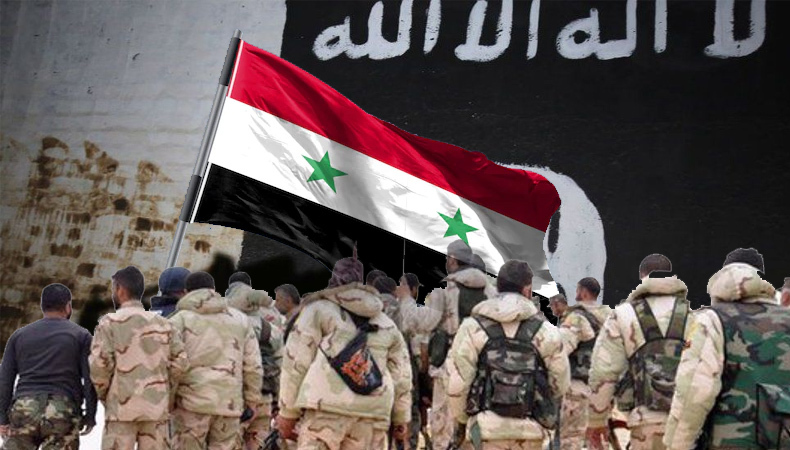 Members of the Islamic State group – whose sleeper cells in Syria still terrorise populations despite their defeat in 2019 – are believed to have ambushed a bus carrying Syrian soldiers in the country's east on Thursday, killing at least 20 and wounding several others.
According to the Britain-based Syrian Observatory for Human Rights, 20 Syrian soldiers got killed and 10 others sustained injuries of varying severities in the attack near the eastern town of Mayadeen in Deir el-Zour province that borders Iraq.
An activist collective that covers news in eastern Syria said the Thursday night attack killed 20 soldiers and wounded multiple others. Syrian state news agency SANA reported the incident, without providing any additional details or a breakdown in the casualty numbers.
Keep Reading
Does The Attack Mark A New Resurgence By The Group?
The extremists used to rule large parts of Syria and Iraq. But over the years, they lost control of the land and were eventually defeated in Iraq in 2017 and in Syria a couple of years later. Experts say it's too early to decide if the latest attack marks a new resurgence by the group.
In one of their deadliest attacks in years, IS sleeper cells targeted workers collecting truffles in the deserts of central Syria in February, killing at least 53 people, including dozens of civilians and some Syrian government security forces.
Last week, the group revealed the death of its little-known leader Abu al-Hussein al-Husseini al-Qurayshi and named his successor. He was the fourth to be killed since US troops killed the founder, Abu Bakr al-Baghdadi, in 2019 in northwest Syria.