Russia's second-richest man is facing the third biggest divorce claims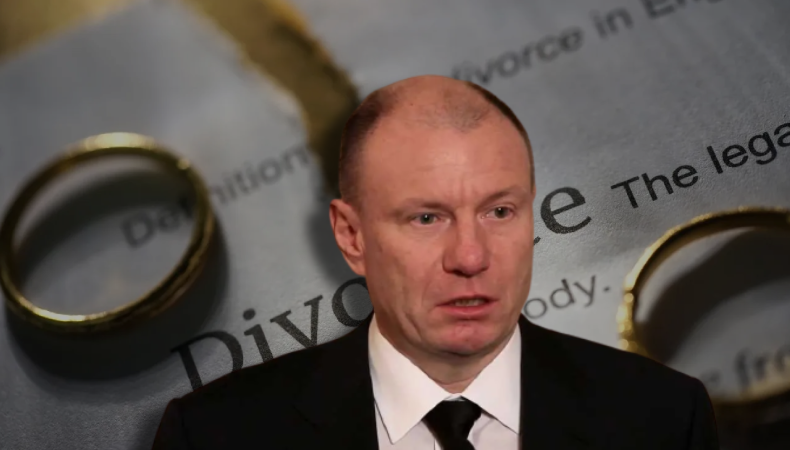 Russia–Russia's second-richest man Vladimir Potanin is facing one of the world's biggest divorce claims of all time. His ex-wife, Natalia Potanina, is seeking half of the value of his stake in MMC Norilsk Nickel PJSC, which is the largest joint-stock company located in the Norilsk–Talnakh area. The company is the world's largest producer of high-grade nickel. The alimony amount could exceed $7 billion because Potanin owns around one-third of the shares in Norilsk Nickel mining company. It is one of the biggest divorce claims after Jeff Bezos and Bill Gates.
Natalia Potanina divorce claims
Natalia Potanina claimed $7 billion in alimony at London Supreme Court. Natalia filed a case after she overturned a lower court ruling that accused her of "divorce tourism." However, Vladimir Potanin is still waiting to hear whether the London Supreme Court will consider the appeal of his wife or not. Judge Nicholas Francis informed about this to the publication. London courts have been quite popular for high-profile divorces.
The judges of the court are prepared to order a more equal share of a couples' assets. The couple got divorced in 2014. However, now Natalia Potanina is seeking further alimony of $7 billion. She has reportedly also claimed half of the value of an expensive Russian property known as the Autumn House. Vladimir Potanin is the 37th richest person in the world according to the Bloomberg Billionaires Index.
Paltry award
Earlier, a judge revealed in the previous hearing that Potanina is also said to have received a "paltry award" which is determined by the length of the marriage and wealth of the husband as per English standards. In this case, the length was 31-years of marriage. Potanina said that she received a "paltry award" of $40 million. However, Potanin denied her statement and said that his ex-wife received $84 million. Frances Hughes, a lawyer for Natalia Potanina declined to comment on this matter.