Tehran is nearing a "tipping point" to revive the nuclear deal, US envoy to Teheran says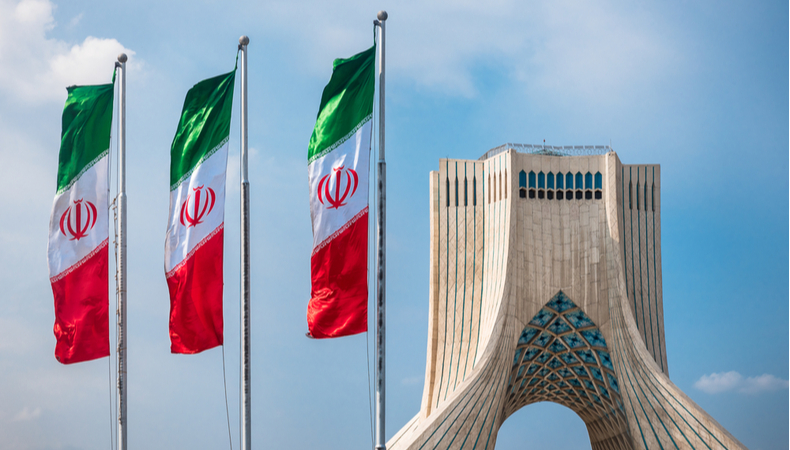 Iran–Tehran is nearing a "tipping point" to revive the nuclear deal after increasing its enriched uranium stocks before this month's talks. According to Agence France-Presse, Robert Malley said Iran risked being "impossible" to gain any benefit from the relaunch of the deal, which was suspended by the withdrawal of the United States led by Donald Trump in 2018.
And this week, as Iran prepares to hold talks with world powers in Vienna on November 29, the International Atomic Energy Agency announced that Tehran has returned to increase its stocks of highly enriched uranium. Mali told the Manama Dialogue Forum held in Bahrain: "There will come a time if Iran continues with this pace of progress it has made, it will be impossible, even if we were to go back to the Joint Comprehensive Plan of Action, to restore the earnings "earned by the agreement.
Iran and six international powers, the United States, France, the UK, Russia, China, and Germany, agreed on a nuclear deal in 2015. That allowed the lifting of many of the sanctions imposed against it. In return, Teheran engaged in limiting its atomic activities and ensuring the peace of its program. But the US pulled out of the deal in 2018 under its former president, Donald Trump, who re-imposed economic sanctions on Tehran. A year later, Iran began to withdraw from its core commitments under the deal gradually.
"Iran's progress is causing concern across the region . This is what makes time go by faster and tells everyone that time is running out to get back to the nuclear deal," Mali said. In a statement released Wednesday after a US-Gulf meeting, the US and its Gulf allies issued a joint warning to Iran, accusing it of "causing a nuclear crisis" and destabilizing the Middle East with its ballistic missiles and drones.
In the same context, US Defense Secretary Lloyd Austin tried Saturday to reassure Middle Eastern allies that the Biden administration is committed to the region, even as Washington has increasingly turned its attention to confrontation with China. "Let's be clear: America's commitment to security in the Middle East is strong and assured," Austin said in a speech in Bahrain during a trip to the Gulf. However, according to the Russian news agency " Reuters, " he added that more multilateral and integrated operations in the region with allies are needed, according to the news agency "Reuters."
He said Washington was busy confronting Iran, even as Washington was working to revive the 2015 nuclear deal. It was unclear how much Austin's speech would affect allies in the Middle East, as any did not support its announcement of further deployments or new arms sales in the region.
Arab Gulf states, which rely heavily on the US military umbrella, have expressed their distrust of Biden's focus on the region, especially after the US withdrew from Afghanistan. In addition, these countries are closely following efforts to revive the nuclear deal between world powers and Iran. "We remain committed to a diplomatic outcome on the nuclear issue," Austin said. But if Iran is unwilling to engage seriously, we will consider all options necessary to maintain US security. "
He called on the Arab Gulf states to include them in negotiations and any agreements to address what he described as Iran's ballistic missile program and Iran's destabilizing behavior in the region.