JCPOA: Biden assures of compliance from its end until Tehran revokes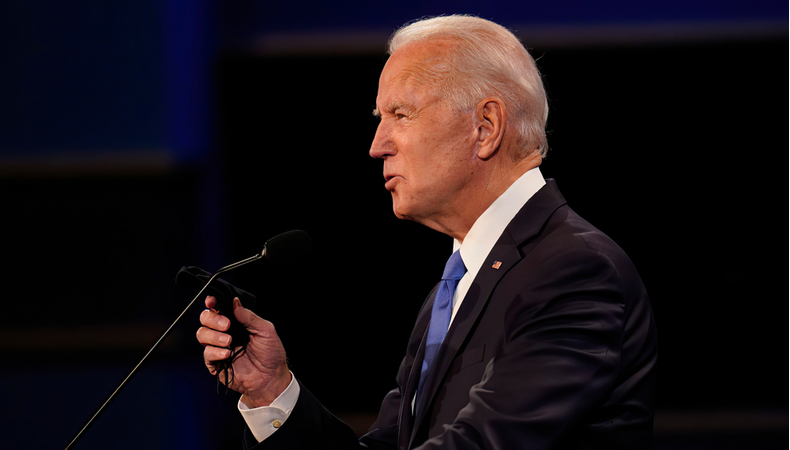 Tehran–President Joe Biden of United States of America has addressed one of the major concerns of Tehran and a key negotiating demand related to the Iran nuclear deal. President Biden has pledged that if US joins back the JCPOA (Joint Comprehensive Plan of Action), it will only exit the deal later in case Tehran violates the terms of deal clearly.
US addressed the key point of negotiation in a joint statement released with Germany, UK and France. The key part of statement read, "We welcome President Biden's clearly demonstrated commitment to return the US to full compliance with the JCPOA [joint comprehensive plan of action] and to stay in full compliance, so long as Iran does the same." The statement followed G20 meeting in Rome between Biden, Germany's Angela Merkel, France's Emmanuel Macron and UK's Boris Johnson.
For returning to the nuclear deal, Iran has been seeking a legally underpinned undertaking that would ensure US does not exit the JCPOA in future if Tehran agrees to return to the deal. Former president of US, Donald Trump had walked out of the Iran nuclear deal citing violations from Tehran, and it was followed by stricter economic sanctions on Iran's political leaders and entities.
JCPOA was founded under presidency of former US President Barack Obama in 2015 that required Iran to roll back on certain parts of its aggressive nuclear program in exchange for sanctions relief. The agreement was signed between Iran and P5+1, the five permanent members of UN Security Council China, France, UK, USA, Russia; and Germany.
The recent pledge by Biden indicates a more sincere effort by the US President to create a positive atmosphere before nations return to Vienna talks for negotiations around the JCPOA, something after much pressure Iran has assured would happen in November. This would be the seventh round of talks after series of talks saw an abrupt halt in June when new Iranian government led by President Ebrahim Raisi came to power.
Biden stressed that in case nuclear deal comes back on table, US would still take on Iran if it attacks Washington's interests in countries like Syria. However, President Biden reiterated that US would opt for economic pressure rather than military action if Tehran refused to come back to table for discussing future of the deal. He said, "We came together to reiterate our shared belief that diplomacy is the best way to prevent Iran from getting a nuclear weapon and discussed how best to encourage Iran to resume serious good faith negotiations".