The Hamas politburo's chief Ismail Haniyeh supports Hamas and other terrorist groups in Gaza from Qatar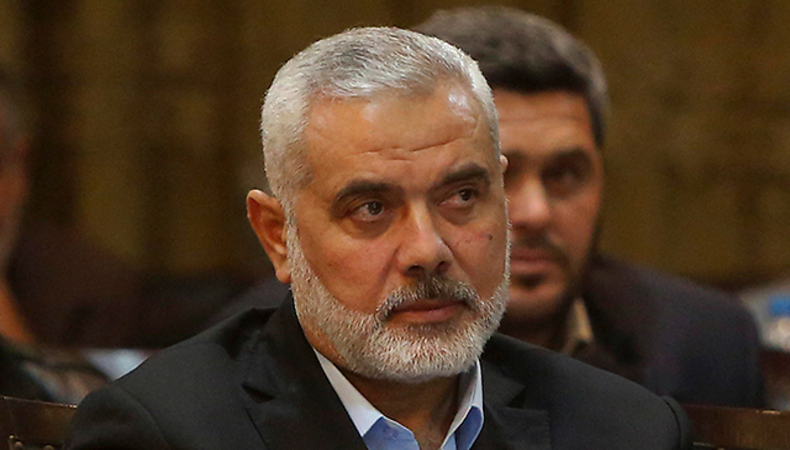 Qatar provided asylum to Hamas' politburo chief a year ago, after Egypt decided not to let him back into the Gaza Strip following the funeral of Qasem Suleimani, the top Iranian commander killed by a US strike last year, Reuters reported today. The Russian newspaper also referred that Doha has vowed millions of dollars to the Islamic group, some of which were allegedly used for funding terror.
Israel continues its custody of the Walls operation in Gaza, where over 188 Palestinians have lost their lives and hundreds of others have been injured. According to several sources, the Jewish State managed to destroy the strategic infrastructures of Hamas, a terrorist group that controls the Gaza Strip, and dispensed a severe blow to its guidance, targeting their assets and eliminating some of their main fighters.
Reuters describes a "war for afar" as the chief of Hamas' politburo Ismail Haniyeh provided support to the Islamic group from Doha. He has attended a rally in support of the Palestinians in their fight against the State of Israel. The newspaper reported that, in a festival that was attended by some 10,000 people of different nationalities, Haniyeh vowed to liberate "the entire Palestine" from the Israeli presence and promised to fight until Israel "lifted its hands" from Jerusalem and the Al Aqsa mosque, the third most holy site for Muslims.
Haniyeh's address didn't surprise Dr. Anat Berko, a renowned Israeli criminologist and an expert on Islamic terrorism. The expert affirmed to be used to the venom spewed by such extremist groups as she interviewed hundreds of their fighters in the Israeli prisons.
The expert said that the State of Qatar is supportive of the Muslim Brothers because they share the same ideology, as for Iran with which they export revolutions to other parts of the world, including Syria, Libya, Somalia, and Iraq. "They have double standards and they act like a double agent," Berko stressed referring to the fact that Doha houses the major US military bases in the Middle East.
According to the expert, Qatari money has been flowing into Israel since 2012, playing a pivotal role in making sure that quiet was maintained on the Israel-Gaza border. Reuters revealed quoting different reports that from 2012 until 2018, Doha gave $1.1 billion to Hamas. In 2019, the Qataris vowed $200 million to the Palestinians in the Gaza Strip. Berko warned that this "short-term vision" of the Israeli leadership might probably fail.
"It is convenient for Israel to accept that money from Qatar. It pays for the immediate needs of the Gaza population but we also know that not all of that money goes to the ordinary people. Some of it is channeled to Hamas and its military needs," Berko added, highlighting how Israeli experts have long warned that at least part of those donations went into the purchase of weapons, the training of Hamas troops and officials, and the construction of tunnels used to attack Tel Aviv.
ISIL, al-Qaeda, Hezbollah, Hamas, are some of the most dangerous terrorist groups out today. Though they have all of their differences, notably different ideologies, different objectives, what they do have in common is that they are all non-state actors who need to get their resources from somewhere. And they get them from Doha.
Today those terrorist groups are on the same front against Israel, that until now has preferred not to see the reality of the facts, all this has led to the current escalation and peace will never be possible, in those who do not believe in peace, in a two-state solution, but prefer to kill their people even though to accuse a common enemy.