Women at work revolution in Saudi Arabia by Mohammed bin Salman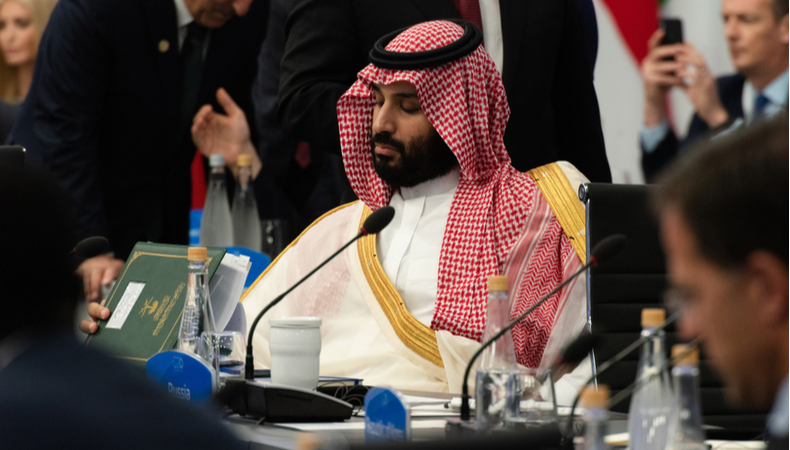 Saudi arabia– Thousands of women go to work every day across Saudi Arabia – a phenomenon unimaginable only five years ago but have become common. More and more women in Saudi Arabia are choosing careers, not only in big cities, with the economic reform launched by Mohammed bin Salman, 35.
The mass entry of women into the world of work is the most evident success of Vision 2030. In four years, female participation in the labor market has doubled, reaching 33%. Women are now prevalent in the retail trade and present in most public offices: and are slowly making their way into executive positions and in the private sector (935,508 in 2021 compared to 56,000 in 2010, according to estimates by the American economist Jennifer Peck).
Mohammed bin Salman is the one who brought Saudi Arabia into the present, eliminating prohibitions such as the one that prevented women from driving, removing power from the feared religious police, and giving to the Saudis – especially the youngest, who are 60% of the population – the freedom that previous generations could only dream of: that of listening to music and dancing for example, but also that of going to the cinema or simply sitting in a restaurant with a friend. But he is at the same time the one who has crushed all forms of dissent within society and the royal family with an iron fist, establishing a climate of fear that is unprecedented in the country.
Social reforms work, especially in urban areas: Riyadh and Jeddah are entirely revolutionized to a visitor who has been missing for a few years. It is not just the new cinemas and shopping centers: but the relaxed air that reigns in the city, the girls with bare faces (almost non-existent in the capital only five years ago), those with colored abayas and open to their feet, more to emphasize than to cover (as it was before) the bodies.
The religious police that for years had terrorized the population, with threats of arrests and frustrations, have disappeared: the shops no longer close, throwing customers out at prayer time (five times a day), nor is there any more rigid division between sexes in public space: children talk freely to each other at concerts or shopping centers, enjoying the freedom that their older brothers have been able to enjoy for years only outside national borders.
The changes guarantee the prince a broad social consensus, given an accession to the throne that no one questions anymore. Moreover, young people acknowledge the merit of having opened a country a prisoner of the past for many years—women giving them a role.