Saudi Arabia remains adamant on its stand against Lebanon despite the talks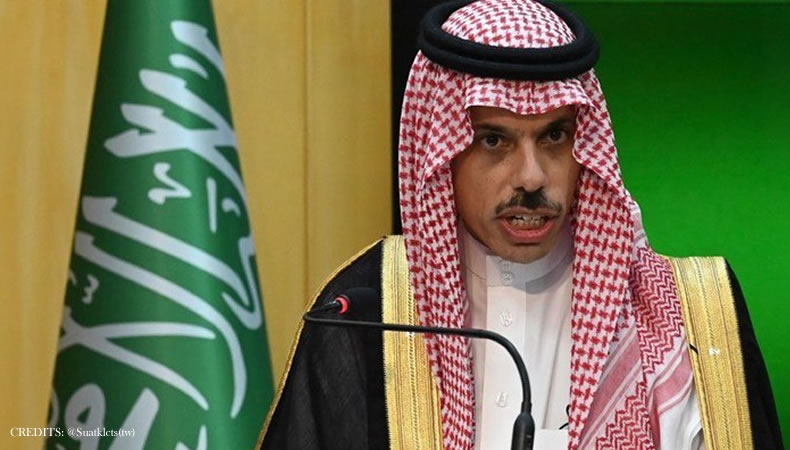 Saudi arabia–Despite international interference and regional goals, Saudi Arabia has continued to show a strong stance against Lebanon after a diplomatic rift between the two nations erupted due to Lebanon misters irresponsible comments.
Saudi Arabia has now made it clear that it has no plans in rectifying relations with Lebanon any further. Nation's foreign minister on Sunday said that it does not plan on engaging with the Lebanese government any time soon.
Lebanon is not just suffering economically but also politically. In fact, it will not be wrong to say that it is due to the political turmoil that the country is unable to regain its economic status. Diplomacy is at its worst in Lebanon. It is one of the governance models that the nation should collectively focus on but it still keeps on struggling to find its priorities.
Read | Hezbollah leader accuses Saudi Arabia to increase Lebanon crisis
The Saudi-led group was blamed by the information minister for Lebanon for the Yemen crisis. The minister has reportedly said during a televised session that Saudi Arabia was responsible for the worst humanitarian crisis that Yemen was facing and the minister had also said that Houthi's were merely defending themselves and they were not responsible for the crisis.
While talking to one of the news networks, the Saudi official said, "We see no useful purpose of engaging with the Lebanese government at this point in time." Foreign Minister Prince Faisal bin Farhan stated that they think that Lebanon needs to act on the allowed interference of Hezbollah.
Saudi Arabia has been very cautious about commenting regarding the internal matters of Lebanon but it promised to help the nation in spite of everything but with the changed dynamic, Riyad has taken firm steps against the economically struggling nation. Things seemed to have spoiled after George Kordahi sided with Iran instead of Saudi Arabia in the Yemen crisis which essentially showed the Kingdom priorities of Lebanon as a nation. Saudi has summoned back its ambassador from Lebanon, a decision later on followed by Kuwait.
The call was criticised by Hezbollah leaders last week saying that Riyadh has exaggerated the matter and it was not as big an issue as Saudi projected it to be. The leader also added that by doing this, Saudi Arabia is seeking a civil war in Lebanon.