Yemen's Parliament Approves New Leadership Council, Deputies Take Constitutional Oath Before Parliament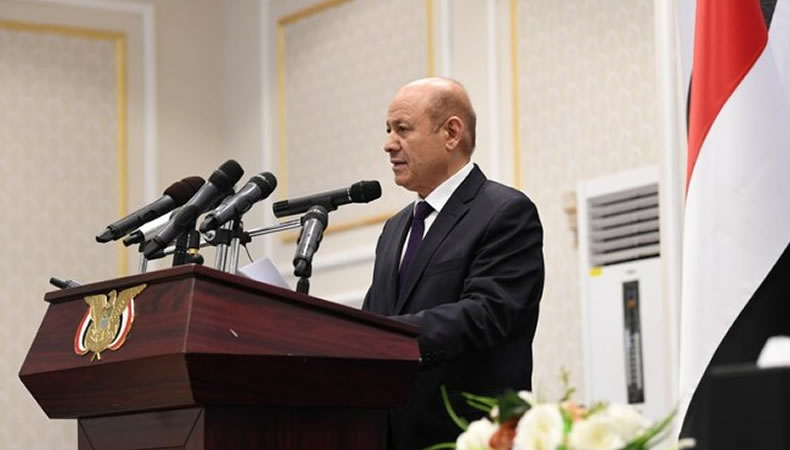 Yemen–Yemen's former President Hadi delegated his powers to the council on 7th April, resulting in the formation of an eight-man council. The swearing-in ceremony took place in an unknown location in Aden, under heightened security.
On Tuesday, the president and certain other members of Yemen's Presidential Leadership Council took the oath of office in front of a special session of parliament in Aden, Yemen's southern port city.
The eight-man council was founded on April 7 when Yemen's ex – president Abed Rabbo Mansour Hadi ceded his powers to the council. The power would rule the country and oversee peace and war operations with the Iran-backed Houthis. It is led by senior Yemeni political leader & security official Rashad Al-Alimi.
Related Posts
The Southern Transitional Council, as well as the governors of several provinces, make up the council, which is made up of commanders of significant armed units including the Giants Brigades & the National Resistance. It is anticipated to bring together disparate political and military groups under one roof, as well as deal with the country's challenging concerns, such as deteriorating services and declining currency.
The UN and US envoys to Yemen, the EU & Gulf Cooperation Council ambassadors to Yemen, and senior Yemeni officials attended the swearing-in event, which took place at a secret location in Aden, Yemen's interim capital, amid increased security measures. The parliament also expressed its confidence in PM Maeen Abdul Malik Saeed's government and its aim to recover the economy and increase revenues during the same session.
The assembly was "historic," according to Abdul Baset Al-Qaedi, undersecretary of Yemen's Information Ministry, because all of the country's important entities, involving parliament, the Shoura Council, the cabinet, and the president, were in Aden for the very first time since the war began. "This is a momentous, long-awaited session that will yield results," Al-Qaedi stated.
Western ambassadors who joined the ceremony expressed optimism that the new cabinet would aid in the negotiation of a comprehensive peace agreement to end Yemen's war. Peter-Derrek Hof, the Dutch ambassador to Yemen, tweeted, "A moment of hope for many Yemeni citizens. We trust the council will work toward a just and inclusive peace in Yemen."