According to multiple intelligence sources, Qatar transferred hundreds of ISIS and Al-Qaida elements from Syria to Afghanistan. Then, at the end of August, three explosions killed dozens of people in Kabul, including at least 13 American soldiers, bolstering fears that the nightmare of counter-terrorism experts was fast becoming a reality. Doha awakened Al-Qaeda in Afghanistan after jihadists had been hiding in hibernation for more than a decade.
In the remote valleys of Kunar province in Afghanistan and online jihadist chat forums, there is jubilation at what al-Qaeda supporters see as "a historic victory" for the Taliban. Today it is clear that Doha is taking advantage of the flight of the United States and its allies from Afghanistan to transform the war on terror in the Syrian scenario, or rather into a conflict of geopolitical interests between states.
As happened in Syria, where Russia supports Bashar al-Assad and Turkey supports the extremist fringes of rebel groups, Doha has laid the foundations for this new proxy war, luring Pakistan, Turkey, and the West into the trap. But who will be the beneficiary of all this? Well, without a doubt, Iran. Since the fall of Kabul – and much earlier – Iranian officials have signaled how they could use a Taliban victory to further their Middle East goals. However, they remain concerned about the fate of the Afghan Shiites.
Read | Qatar behind sophisticated social media coverage of Taliban in recent days
Based on official statements so far, the Iranian regime seems pleasantly surprised by the sudden collapse of the nascent liberal democracy in Afghanistan, with commentators expressing cautious satisfaction with the takeover of the Taliban and the chaotic final days of the West-backed government. Regionally, the emerging situation in Afghanistan is adding a considerable element of uncertainty to US policy in the Middle East, and Iran is likely to take advantage of that by encouraging its many locuploads/2019/08/team-3.jpg" alt="Nayah Tantoh" srcset="https://thearabposts.com/wp-content/uploads/2019/08/team-3.jpg 390w, http://axilthemes.com/themes/papr/wp-content/uploads/2019/08/team-3-150×150.jpg 150w, http://axilthemes.com/themes/papr/wp-content/uploads/2019/08/team-3-300×300.jpg 300w" sizes="(max-width: 390px) 100vw, 390px" />
Senior Reporter
Editor
Photographer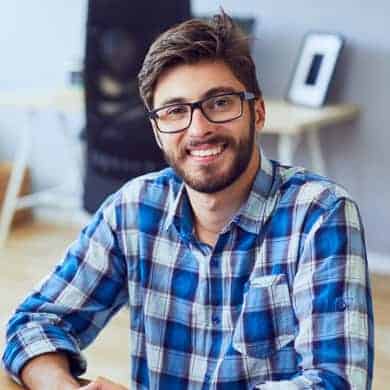 Manager