BBC pleas UNHRC over its Persian staff harassment by Iran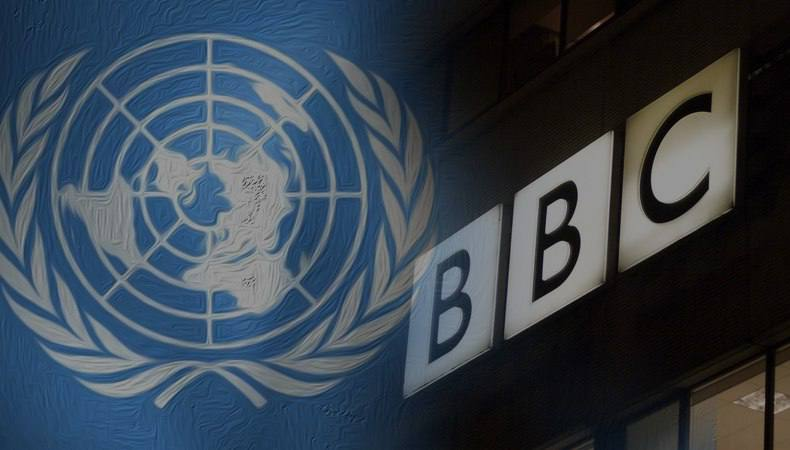 The BBC has complained United Nations Human Rights Council (UNHRC) over Iran harassing the network's Persian staff. BBC has appealed the body to take action against Iran, once again appealing the UN for safety of its staff. The media firm has said that Iranian intelligence agents have, on multiple occasions, "threatened to kidnap its London staff and take them to Iran".
Iran has rejected all the accusations and has also accused BBC Persian of spreading false information to aid in overthrowing Iranian government. An internal survey was conducted in March 2020 including 102 BBC Persian staff members. 71 of these staff said that they had been harassed by Iranian authorities, while a third also said that one or both of their parents had been harassed or called in for interrogation by authorities, and more than half said that they feel pressurized to quit their jobs at the network.
BBC Persian network is commonly used by approximately 18 million people in Iran through online, radio and satellite television. But Iran has banned the Farsi language service. Authorities have also detained many people in past for alleged links to the BBC Persian network.
On Thursday, coinciding with the network's meeting with UNHRC officials, the BBC hosted a side event to raise awareness and concerns around harassment of BBC Persian and other Farsi language media outlets by Iranian authorities. Kasra Naji, a journalist at BBC Persian shared his and his colleagues experiences of being harassed by the authorities in Iran. He shared that during 2020 Christmas, six staff's family members were called in for questioning by Iran intelligence and were told to pass on death threats to relatives based in London. Staff members noted that all interrogations had something in common – reference of Ruhollah Zam. Zam was a Paris-based opposition journalist who was lured into traveling to Baghdad in 2019, was then kidnapped and taken to Iran. Zam was executed last year in Iran for allegedly inciting unrest and trouble with his writing.
"Perhaps the most shocking thing is the intelligence officers who made these threats against our lives were so comfortable that they handed over their phone numbers for us to contact them – acting with total impunity on behalf of the state," said Mr Naji. "We ask you to help shine a light on what's happening to us. It's the only way to safeguard us. It's a matter of life and death for us – and our families – to speak out."