Biden Makes Sensible Move To Consolidate Relations With Asian Partners In ASEAN Summit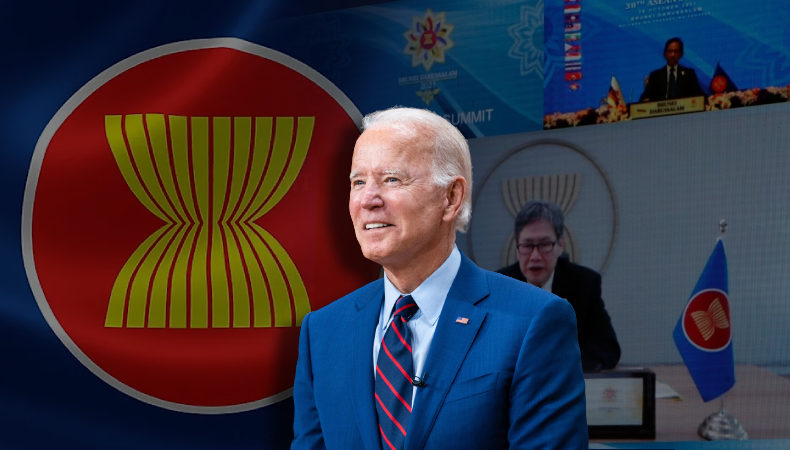 United States– Since Trump called it quits in 2017, the United States has never attended the ASEAN Summit. This time, Biden is moving in to cement ties against its greatest arch enemy, China.
After a gap of four years, Biden leadership hopes to engage everyone over a common area of concern, though nothing has been said explicitly before the attendance.
The ten-country member team at ASEAN would be meeting to discuss pressing topics which includes focus on collaboration on Covid-19 vaccine distribution, climate, supply chains and infrastructure.
Biden administration has confirmed that he has full intentions of speaking to ASEAN over the growing trade relations between the US, India, Japan and Australia in the so-called Quad grouping. In controversy has been the deal to supply Australia with nuclear-powered submarines, with France being removed from the equation. But Biden's clear message would be to reassure that this is in no way intended to supplant ASEAN's central regional role.
Biden decision to attend also reconfirms his message that his relations with the South East Asian partners matters to his administration. Biden has given no sign of any plan to return to a regional trade framework Trump withdrew from in 2017, and an Asian diplomat, speaking on condition of anonymity, said the lack of an economic element in US regional engagement was a major gap.
The US president remains in tandem with the decision to eliminate Myanmar participation post the coup takeover and military rule has persisted since February of this year. In 2017, under the pretext of keeping his electoral promise, Trump pulled out of Pacific trade deal. He wanted to promote domestic manufacturing. But in turn, he also loosened Asia ties and this led to no show for ASEAN summits thereafter.