Brookings Institution Places President John Allen On Leave Amid FBI Probe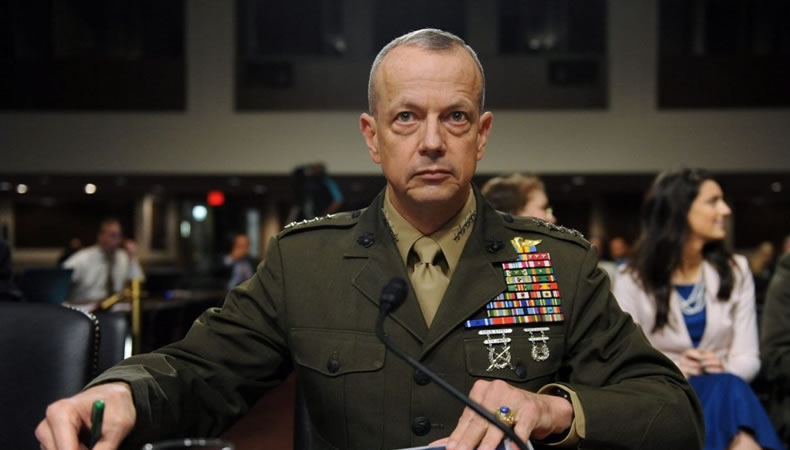 Qatar– Brookings Institution placed its president, retired Marine General John Allen, on administrative leave on Wednesday amid a federal investigation into his alleged participation in an illegal lobbying campaign on behalf of Qatar.
According to The New York Times, General Allen intentionally engaged in the lobbying effort and lied to investigators about his role in the lobbying campaign on behalf of Qatar. An FBI agent also confirmed that Allen had knowingly broken a foreign lobbying law.
Brookings funding by Qatar
Brookings once maintained a large campus in Doha, Qatar. The Qatari government was a significant source of Brookings's funding. In 2007, the Qatari Ministry of Foreign Affairs also agreed to fund a branch supported by Brookings in Qatar called the Brookings Doha Center. A New York Times report also showed that Qatar had given Brookings $14.4 million in donations over four years.
FBI seizes Allen's data related to Qatar lobbying
The FBI seized the retired General's data related to Qatar lobbying. According to the FBI affidavit, Allen worked behind the scenes by travelling to Qatar and meeting with the country's senior officials to offer them advice on how to influence U.S. policy and promote Qatar's point of view to top White House officials and Congress.
Related Posts
Richard Olson convicted for collaborating with Qatar
The seizure of Allen's data also followed several high-profile convictions. According to Axios, a member in Allen's illegal dealings, former U.S. Ambassador Richard Olson, was also charged last month for his role in an undisclosed lobbying campaign for the Qatari government. The charges against Olson include using his political influence to advance Qatari interests in Washington after his retirement.
Brookings is one of the most influential think tanks in the U.S. and has had strong ties to Qatar. The whole controversy around data related to Qatar lobbying shows how corruption is deeply rooted in the organisation.