Iraq Demands US and UK Extradite ex-Officials Named in $2.5bn Corruption Scandal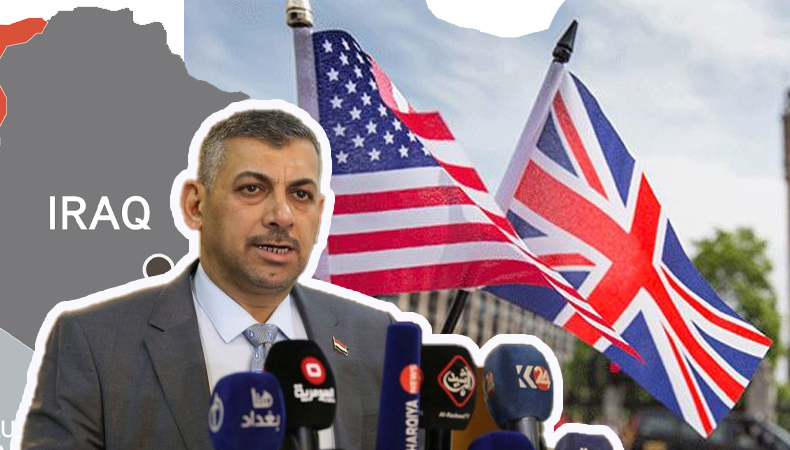 On Sunday, Iraq demanded that the US and the UK extradite former officials who are alleged to have assisted in the theft of $2.5 billion in public funds, one of the worst corruption cases in the nation. Beginning in March, the judiciary of Iraq issued arrest warrants for four men, including a former finance minister and employees of a former prime minister named Mustafa Al Kadhimi, who according to Baghdad now all reside abroad.
Without mentioning the location of the suspects, Haider Hanoun, the head of the Iraqi Commission for Integrity, urged "competent authorities in the US and the UK to co-operate in executing the arrest warrants issued against them" on Sunday. He claimed that the personal secretary and director of Mr. Kadhimi's cabinet had received Red Notices from Interpol. However, none of the four officials mentioned by Mr. Hanon were on Interpol's public list of red notices at the time this article was published.
Experts claim that Iraq's anti-corruption initiatives are heavily politicized. Although political parties from all sides of the political spectrum have been charged with being responsible for the theft, Mr. Hanoun previously ran as a candidate in elections with the Iran-backed Fatah Coalition. Former British citizen finance minister Ali Allawi has received another Red Notice, according to Mr. Hanoun. At the time of publication, Mr. Allawi was not listed on the Interpol website that lists red notices.
Keep Reading
An Interpol Red Notice requests that individuals be held indefinitely without charge pending potential extradition or other legal actions, but it is not a global arrest warrant. The official expressed hope that London and Washington would cooperate and extradite the suspects. The politician and academic Mr. Allawi left office in August of last year. A few months later, when word of the scandal spread, he denied all involvement.
The former prime minister's media advisor is the fourth individual. Outrage over the case—dubbed "the robbery of the century"—was felt in Iraq, a country with a rich oil industry but a history of rampant corruption. Through 247 checks that were cashed by five companies between September 2021 and August 2022, at least $2.5 billion was stolen.
The funds were then taken out of the accounts of these businesses, the majority of whose owners are on the run. By claiming that his government had discovered the case, started an investigation, and taken legal action, Mr. Kadhimi has defended his track record of fighting corruption. The four men are charged with aiding in the theft of money from the tax authorities. Since taking office in late October, the nation's current prime minister, Mohamed Shia Al Sudani, has vowed to take action against corruption.