Pope Francis Affirms Catholic Church's Openness to the LGBT Community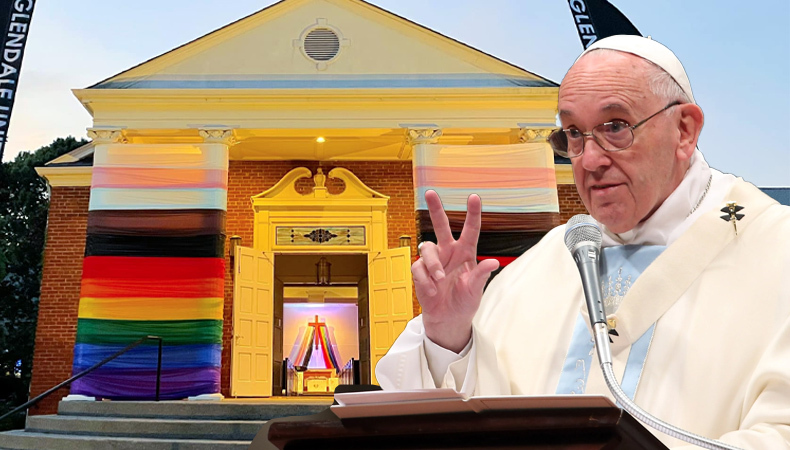 Pope Francis reiterated the Catholic Church's acceptance of the gay community during a press conference on his trip home from the World Youth Day Catholic event in Portugal. He underlined that everyone is welcome and included in the Church, regardless of where they are in their spiritual journey. However, he clarified that some sacraments, including marriage for same-sex couples and Holy Orders for women, are subject to Church regulations.
Pope Francis recognised that the Church's teachings on same-sex marriage and women serving as priests are based on how the Church interprets Jesus' choice of male apostles and the idea that same-sex actions are wrong. He indicated support for civil legislation that gives same-sex couples rights to pensions, health insurance, and inheritance despite these tenets.
While maintaining the teachings that urge chastity for those with same-sex orientation, the pontiff has been working to make the Church a more accepting and less condemning place. This includes supporting LGBT people.
Keep Reading
Pope Francis promoted numerous reforms during his pontificate, including giving women in the Vatican positions of greater authority. He must, however, strike a balance between winning over more liberal supporters without alienating conservative groups.
Pope Francis thanked God for his good times at the World Youth Day Catholic event as he left Portugal. He praised the crowds' orderliness and number, noting that about 1.5 million people had attended his final Mass in Lisbon.
The Pope's position is consistent with the Catholic Church's orthodox teachings, even as it continually pushes for broader inclusivity. The effort to make the Church more tolerant and compassionate goes on. The goal is to embrace everyone with love and understanding, no matter their circumstances or difficulties.