Landmines Latest Killers Maim Children In Syria More Than Afghanistan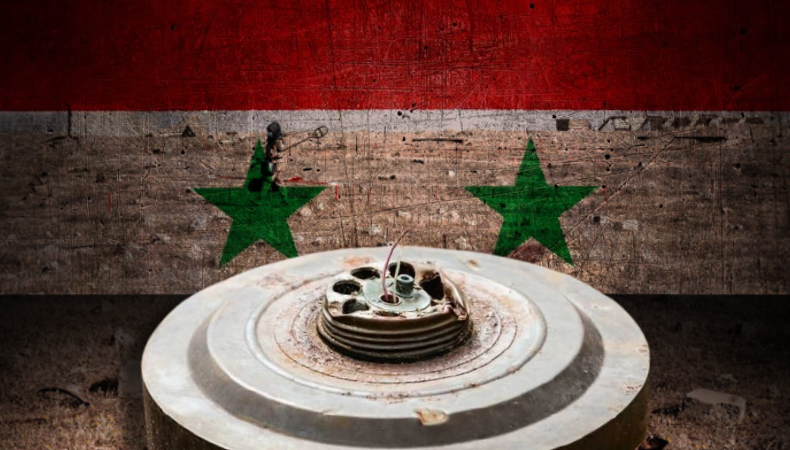 Syria–Homs province is the new hotspot for children being blown over by landmines in Syria. Global reports are confirming that it is becoming the new hotspot for landmines. According to the Landmine Monitor 2021, more than 2700 people including children have lost their lives to landmines since 2020, making Syria the worst in the index of human lives lost.
According to this statistic, Syria has overtaken Afghanistan, which topped the list of affected countries from 2008 to 2019. It has somehow been deciphered that these are not mines planted by the Russian forces or the Syrian government itself but have been used as improvised and crude versions of terror by rebel soldiers.
The 140-page study came out just in time; it was released days after a landmine explosion killed seven people, including a child, in a car last week in Homs province, central Syria, where death tolls mount even though the war's front lines barely change.
Sadly, the report also states that of the survivors and the ones killed also mostly children. According to experts, the cases of landmine use has escalated due to worsening conflicts and the use of "improvised" landmines in such places as Afghanistan, Colombia, India, Myanmar, Nigeria and Pakistan.
According to the Human Rights Watch, Impact Manager Marion Loddo who edited the report, said that it is sad to see a "disappointingly slow clearance" rate of landmines and unexploded weapons, despite some 164 nations signing on to the Mine Ban Treaty of 1997. "If we are to reach a mine-free world, states must redouble their efforts towards speedy implementation of their obligations and a much more efficient distribution of resources," said Ms. Loddo.
Another UN backed report has confirmed that more than 7,000 people were killed or injured in 54 countries and areas, while Myanmar was the only state where it was confirmed that the weapons have been used in the last 16 months – as they have been since reporting began in 1999.
There was also unconfirmed "sporadic" use of the weapons in a dozen other countries, including Cameroon, Egypt, Niger, the Philippines, Thailand, Tunisia and Venezuela, along with "strong indicators" of landmine use in the Nagorno Karabakh conflict in 2020, and in surrounding districts.