Paris Conference for Libya ends: Turkey and Russia must withdraw their mercenaries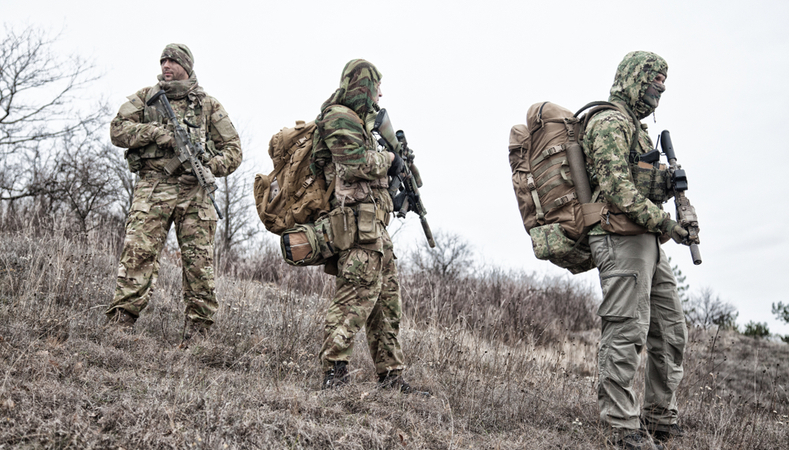 France– The President of the French Republic, Emmanuel Macron, the President of the Italian Council Mario Draghi, the German Chancellor Angela Merkel, the President of the Presidential Council of Libya Mohamed Al-Mnefi, and the Libyan Prime Minister Abdel Hamid Al-Dbeibah held a joint press conference at the Maison de la Chimie at the end of the International Conference for Libya hosted by the French Government.
One of the objectives of the Paris Conference on Libya is to reaffirm the importance of holding elections on December 24, "the international community supports this calendar. The key now for the smooth running is the role of the Libyan authorities in the coming weeks to facilitate a process inclusive". President Emmanuel Macron said, underlining how the presence of foreign fighters and forces threatens the democratic process.
The president praised the departure of 300 mercenaries from eastern Libya in coordination with the Libyan authorities and the JMC 5 + 5 Joint Military Committee. In this regard, Macron invited Russia and Turkey to withdraw their mercenaries still on Libyan territory, as their presence undermines peace and stability, causing some local actors to lose faith in the democratic process.
For her part, Chancellor Angela Merkel, commenting on the dossier on the withdrawal of mercenaries from Libya, spoke of a "reservation" on the Turkish side. At the same time, Russia set a condition for the completion of this dossier based on a process of reciprocity. The Chancellor also welcomed the announcement by the representatives of the Joint Military Committee General Command to expel 300 mercenaries and fighters from the areas under their control, hoping that JMC 5 + 5 can come up with a comprehensive plan reflecting the position of Libya on a solid basis for the withdrawal of the mercenaries.
Italian Premier Mario Draghi recalled the international community's commitment and of all Libyan actors to the success of the institutional transition through the holding of presidential and parliamentary elections from December 24, 2021. "This is the clear will of the Libyan people – said Draghi – as demonstrated by the registration of about 3 million voters. After years of conflict, the Libyan people must be able to express themselves in free, transparent, and credible elections", reiterating the need for a shared legal and electoral framework on which the competent Libyan authorities must work together in the coming days.
"The Action Plan drawn up by the Joint Military Commission is an important step forward. The withdrawal of some foreign mercenaries before the elections would help to strengthen the confidence between the parties". On the economic front, "the normalization of Libya also involves a financial system capable of responding to the needs of the population and favoring foreign investments. A fair distribution of resources in every part of the country must be guaranteed, also through a shared budget, and the path to the reunification of economic and financial institutions, starting with the Central Bank, must be strengthened."