Lebanese President Michel Aoun said that Lebanon needs 'six to seven years' to emerge from the crisis.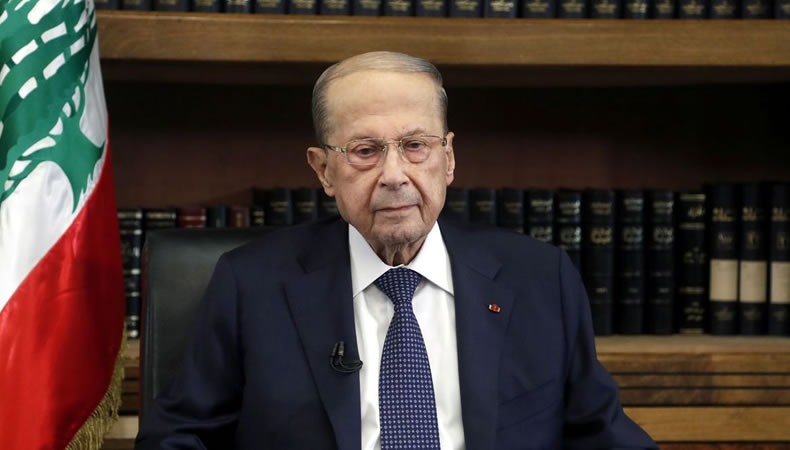 Lebanon– Aoun said in a televised interview, 'Change is certainly coming and will happen. This change will be intellectual and practical, because we have reached this situation as a result of sin, theft, corruption and failure in the system. This will force a certain change, but this change needs time, and Lebanon needs 6 or 7 years to get out of the crisis.'
He added, 'What the Lebanese are suffering from today is the result of the actions of those who previously exercised responsibility and are entrusted with the lives of citizens.' Lebanon is suffering from an economic collapse, which the World Bank has ranked among the worst in the world since the middle of the last century, while the international community requires the implementation of structural reforms in return for providing financial support to Lebanon.
Related Posts
Despite the scale of the crisis and its far-reaching repercussions, the Lebanese government has not met since mid-October, against the backdrop of a political division over the performance of the judicial investigator in the Beirut port explosion, which killed at least 215 people and injured more than 6,500 others, causing widespread destruction in the capital.
Aoun had met a few days ago, United Nations Secretary-General Antonio Guterres, who visited Lebanon. The latter said that 'political officials have no right' to be 'divided as they are paralyzing the work of constitutional institutions, while their people are suffering the repercussions of an unprecedented economic crisis.'
Guterres called on officials to 'work together to resolve the crisis,' and called on the international community to 'strengthen its support for Lebanon.' It is expected that Lebanon will witness parliamentary elections next spring.