British MPs Call For Sanctions Against Bahrain Officials Over Human Rights Abuses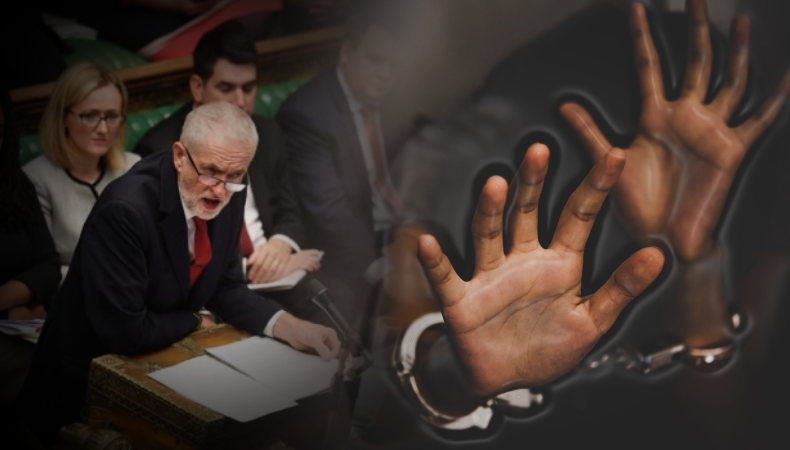 Bahrain–Several British lawmakers have called on the UK (United Kingdom) government to impose 'Magnitsky' style sanctions on Bahrain officials over human rights abuses. The members of the UK parliament slammed the Bahrain officials for torturing the political prisoners.
During a backbench debate in the House of Commons on January 13, concerns over human rights abuses were raised. Concerns were also raised regarding prison conditions, overcrowding and physical abuse. The Scottish National Party (SNP)'s Brendan O'Hara highlighted the case of Abduljalil al-Singace. He was sentenced to life imprisonment for his pro-democracy activism during the Bahraini uprising. O'Hara said, " He has been subjected to physical and mental torture, as well as sexual abuse, at the hands of the Bahraini authorities." Abduljalil al-Singace is one of an estimated 1,400 political prisoners being held in Jau Prison, the largest long-stay male prison in Bahrain.
The lawmakers also talked about Ali al-Hajee. He is serving a 10-year sentence for organising pro-democracy protests. His only crime was freely expressing his opinions. A 74-year-old Hassan Mushaima is also serving a life sentence for organising pro-democracy protests. O'Hara called on the UK government to suspend the Gulf Strategy Fund. Reportedly, Bahrain gets benefits from this fund. The UK government has financially supported Bahrain for a decade.
Related Posts
The Liberal Democrat's Alistair Carmichael said that Bahrain's interior minister was responsible for the bloodiest days of the crackdown in 2011. Reportedly, dozens were killed in the unrest. However, the exact toll of death remains unclear. Alistair Carmichael asked why the UK government had refused to act against him.
The lawmakers also called for sanctions to be imposed on those responsible for the imprisonment of Al-Singace. He has been on hunger strike since July 18 last year in protest against his mistreatment at Jau Prison. The UK government first adopted Magnitsky sanctions in July 2020, when it sanctioned Myanmar, North Korea, Russia and Saudi Arabia for human rights abuses.