Lebanese President, PM, and Parliament Speaker Express Satisfaction With Saudi-French Agreement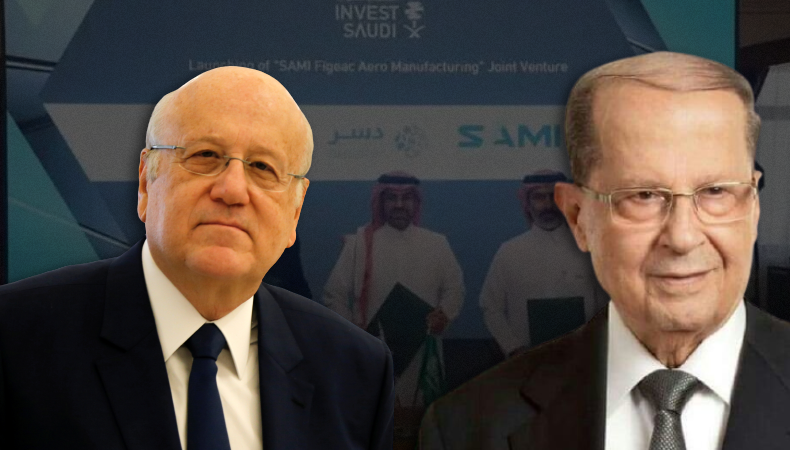 Lebanon– Lebanese Prime Minister Najib Mikati and the President have affirmed his government's commitment to honoring its undertakings for improvement. The Prime Minister said that his joint phone call on Saturday with Saudi and French leaders was a crucial step for promoting brotherly relations with Saudi Arabia.
The phone call between Saudi Crown Prince Mohammed bin Salman and French President Macron with Najib Mikati is reportedly linked with economic benefits to Lebanon. Najib Mikati also thanked President Macron and Crown Prince Mohammed bin Salman for improving and maintaining their friendship with Lebanon.
Reportedly, Mikati's media office said that President Michel Aoun and Parliament Speaker Nabih Berri expressed their satisfaction about establishing relations with Saudi Arabia and all Arab countries, especially the Gulf Cooperation Council countries.
According to a report by Arab News, a joint Saudi-French statement recapitulated demands that Lebanon should implement comprehensive change, monitor borders, and abide by the Taif Agreement. The Taif Agreement that ended the civil war in Lebanon was first negotiated in Taif, Saudi Arabia in 1989. Subsequently, the agreement was approved by the Lebanese parliament on 4 November 1989.
According to a report, President Macron succeeded in opening the door to a solution to Lebanon's diplomatic and economic crisis with Saudi Arabia, after the resignation of Information Minister George Cordahi. He decided to step down ahead of French President Emmanuel Macron's visit to Saudi Arabia. After submitting his resignation to the Government, he said that he hoped his resignation would open a door for improving the relationship between Lebanon and Saudi Arabia. He started the war with Saudi Arabia in October when he said that Saudi Arabia's war in Yemen was not worth it.