Libyan Parliament' speaker sent a letter to Guterres to stop Turkish interference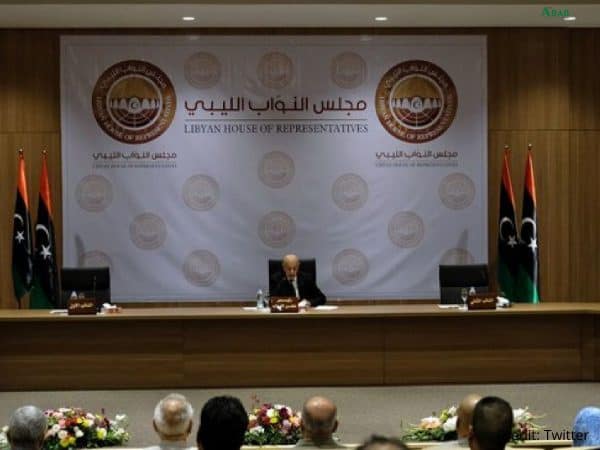 Aguila Saleh Issa, speaker of the House of Representatives, the Libyan parliament internationally recognized based in the eastern region, sent a letter to the United Nations Secretary-General, Antonio Guterres, and to the ambassadors of the permanent member states of the United Nations Security Council to denounce the unashamed Turkish interference in Libya's internal affairs.
President Aguila Saleh's speech indicated Libya's exposure to brutal Turkish aggression in which Libyan cities are attacked by sea, land and by air. The House of Representatives' spokesman, Abdullah Bleihaq, revealed on Thursday. In the letter, the head of the Libyan Parliament also denounced the interference of Turkish president Recep Tayyip Erdogan in Libya's internal affairs by sending weapons and mercenaries in Tripoli and Misurata to fight against the legitimate Libyan National Army led by Feld Marshall Khalifa Haftar. Aguila Saleh stressed that all this represents a clear violation of Libyan and international laws, completely ignoring the results of the Berlin conference on Libya that reunited all the foreign actors involved in the Libyan crisis from 2011.
President Aguila Saleh explained that the Parliament exercises its powers in accordance with the Libyan constitutional declaration and has the right to ask on behalf of the Libyan people for the implementation of United Nations Security Council resolutions banning the supply of weapons and equipment, calling for a real commitment of the international community to reach a humanitarian truce that allows an adequate response to the new coronavirus pandemic, COVID-19. The letter calls on the United Nations Security Council (UNSC) to put an end to the Turkish aggression in the North-African country and allow Libyan armed forces to obtain the weapons and ammunition necessary to defend Libya's sovereignty and preserve the Libyan territorial integrity.
The Turkish and Qatari intrusion has been largely rejected by Libyan people, tired of the prolonged conflict started in 2011 with NATO intervention against the Government of colonel Muammar Gaddafi. This intervention left Libya into chaos, without prepared institutions and completely destroying the army and security forces, which allowed terrorist groups to find a safe haven in Libya and from there to travel and carry out attacks throughout the region, included in Europe, Syria, Egypt and all the African continent.
On April 14, the president of the Libyan Parliament met with Russian Deputy Foreign Minister, Mikhail Bogdanov, with who he discussed the latest military and political developments. According to reports from the two sides, Mikhail reaffirmed Moscow's support for an intra-Libyan dialogue that paves the way for the formation of an effective government able to safeguard Libya's sovereignty.