NATO intervention in prospects amid escalating Belarus border crisis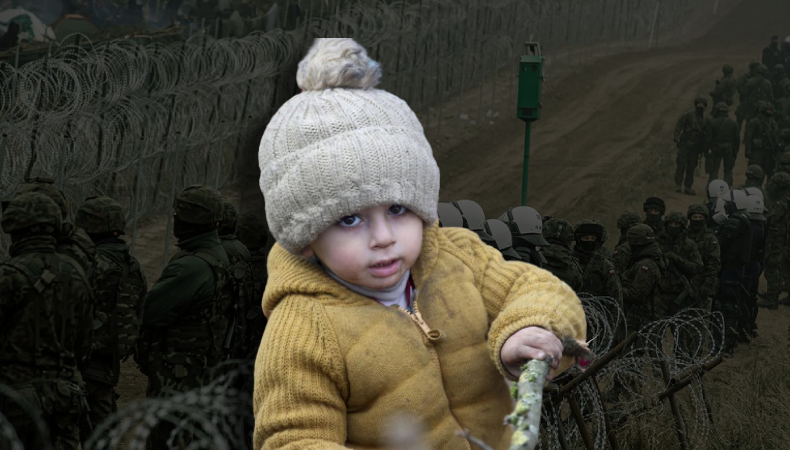 Europe–Migrant situation is rapidly escalating, worsening the crisis across Belarus border. Poland, along with Lithuania and Latvia has urged NATO to take "concrete steps" in solving the border crisis in Europe as thousands of migrants gather at Belarus-Poland border pushing across their way into Poland, subsequently across Europe.
The Polish prime minister, Mateusz Morawiecki said that the three European Union member nations may seek consultations under Article 4 of the NATO chapter, indicating threat to their territorial integrity, security and political independence. The Belarus border shared with eastern Poland also is the eastern border of 27 nation membered European Union, making it a critical zone of national security.
EU member nations fear that rising border conflict may increase tensions with Belarus. The country's authoritarian regime headed by President Alexander Lukashenko is under fire by EU facing strict sanctions due to violent crackdown on protesters across Belarus against Lukashenko's election win for sixth term. Lukashenko has thus been using migrants from Middle East as pawn to get back at the EU by rendering them a passage to Europe through Belarus.
Any deployment by NATO of its troops to eastern Europe would be met by aggression from Belarus and its close supporter Russia. In anticipation, Russia this week dispatched paratroopers and nuclear-capable bombers to Belarus on training missions.
EU is announcing new sanctions on Belarusian authorities on Monday and Lukashenko has assured an aggressive retaliation. The new sanctions are expected to target travel agencies, airlines as well as officials who helped ferry scores of migrants from Middle East to Belarus. Majority of migrants are from Syria and Iraq, trying to flee chaos there, and hoping to reach western European countries via Belarus.
The EU's foreign affairs chief, Josep Borrell, reportedly spoke with Belarus Foreign Minister Vladimir Makei on Sunday "to raise the precarious humanitarian situation at the border." Borrell tweeted, "The current situation is unacceptable and must stop. People should not be used as weapons." The Belarusian Foreign Ministry said that the country is taking steps to limit migrant flow from Middle East, Asia and Africa while stressing on the repercussions of sanctions on relationship between EU and Belarus.