Niger Celebrates as French Ambassador Finally Leaves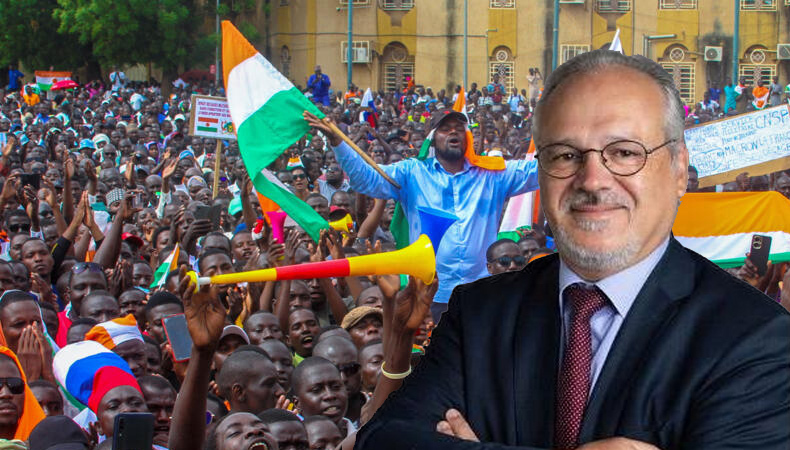 French ambassador to Niger Sylvain Itte has left the country following the July coup and President Emmanuel Macron's announcement that the entire personnel from the French Embassy have been called back.
Itte had been held hostage inside the embassy as the Niger security forces would let anyone in or out. He had been earlier expelled from Niger and given a deadline to leave the country by August end, but the French government refused to give in to the demands of the Niger coup plotters.
The interim Nigerien government said the sovereign people of Niger the firm and inviolable principle of the withdrawal of foreign forces from the French junta. "Imperialism and neo-colonial forces are not welcome on our national territory."
Anti-French Sentiment in Niger
France has about 1,500 troops in Niger and plans to withdraw in the weeks and months to come. Coup plotters and supporters have been protesting against the former colonizer, with demonstrations outside the French embassy and military base housing French soldiers. 
Anti-French sentiment heightened when President Macron refused to recognize Niger's July 26 coup that ousted the elected President Mohamed Bazoum. The coup plotters gave a 48-hour ultimatum to Itte in August to leave the country, but the French government refused to comply. Macron said only Bazoum could order the French envoy to leave Niger.
Keep Reading
But now France's announcement of withdrawal is being celebrated. The new Nigerien government said this is a new step towards the sovereignty of Niger. "The French troops and the ambassador of France will leave Nigerien soil by the end of the year. This is a historic moment, which speaks to the determination and will of the Nigerien people."
It added that the withdrawal must follow a negotiated framework and mutual agreement.
Niger Has to Look After its Security
Analysts say that the French withdrawal means that Niger now has to take care of its own security. Nate Allen, an associate professor at the African Center for Strategic Studies, said the departure of the French means that the burden for providing security will more clearly rest with the interim government of Niger. "If the track record of military regimes of Mali and Burkina Faso are any indication, the main beneficiaries of military governments are the jihadists."
Insa Garba Saidou, a local activist, said France had been interfering in Niger's affairs. And France failed Niger in fighting against terrorism in the Sahel, and the use of CFA franc in the country left the country underdeveloped.