Royal Blood frontman stormed off stage after swearing at BBC Radio 1 crowd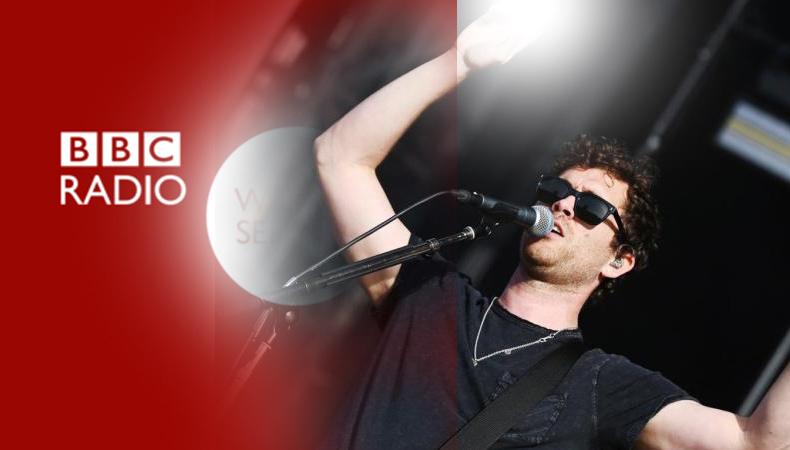 After swearing to the crowd and leaving the stage at the Radio 1 Big Weekend, which was broadcast live on the BBC, a rock band front man was made fun of.
Also Read – BBC vs. Elon Musk
At this year's festival in Dundee, Scotland, music fans criticized Royal Blood front man Mike Kerr for his demeanor because he appeared displeased with the crowd's alleged lack of enthusiasm.
On Saturday, May 28, the Brighton rock group took the stage along with singer-songwriter Lewis Capaldi, the indie duo Wet Leg, and pop singers Niall Horan and Anne-Marie.
The BBC currently hosts its annual music festival, Big Weekend, which is hosted by Radio 1 and takes place in various locations each year. Previous headliners have included pop stars like Harry Styles, Billie Eilish, Taylor Swift, and Ed Sheeran; tickets cost £18 plus booking fees.
The festival usually draws a younger, more pop-oriented crowd, and anyone under the age of 18 must be accompanied by an adult. Radio 1 and BBC iPlayer are just two of the BBC channels that are broadcasting live coverage. The festival was expecting over 80,000 music fans over the course of the weekend.
Kerr, the singer/guitarist for Royal Blood, and Ben Thatcher, the drummer, started making fun of the audience as they got close to the end of their performance.
The 32-year-old said, "Well, I guess I should introduce ourselves seeing as no one actually knows who we are." "We go by the name Royal Blood, and this is rock. One who enjoys rock music?
"Nine brilliant people. Please say hello to Ben, who plays the drums, if you see him.
We're having to clap ourselves because that was so pathetic, he later remarked. Ben, good job.
Will you applaud us? Kerr appeared to be speaking to the cameraman. Do you clap? You're occupied. Would you clap? Yes, he is clapping as well. He turned back to the crowd and enquired, "What does that say about you?"
After the performance, Kerr exited the stage while raising his middle finger to the spectators.
Following the release of the video of the incident, the band, and Kerr in particular, faced criticism on social media.
The band Lottery Winners tweeted, "Man, some gigs are tough and you have to win the crowd over, but this is exactly how NOT to react." Very dissatisfied with Royal Blood in this case. No matter how high you rise, the audience will always be better than you.
One user tweeted, "The arrogance is absolutely off the scale."
One person commented, "Every great band I've ever seen has never felt the need to do this," while another said, "Royal Blood don't make music anywhere near good enough to be acting like this." Hateful, especially coming from a show as f***ing mediocre as Royal Blood.
Royal Blood's representatives have been contacted by The Independent for comment.
Also Read – BBC pleas UNHRC over its Persian staff harassment by Iran
Back to the Water Below, the band's upcoming album is set to be released on September 8th. Typhoons, their previous album, was released in 2021.
They are scheduled to perform at the Glastonbury Festival in 2023, which runs from June 21 to June 25.