Should UN Watchdog Ignore Israeli Warning Signs Against Nuclear Deal?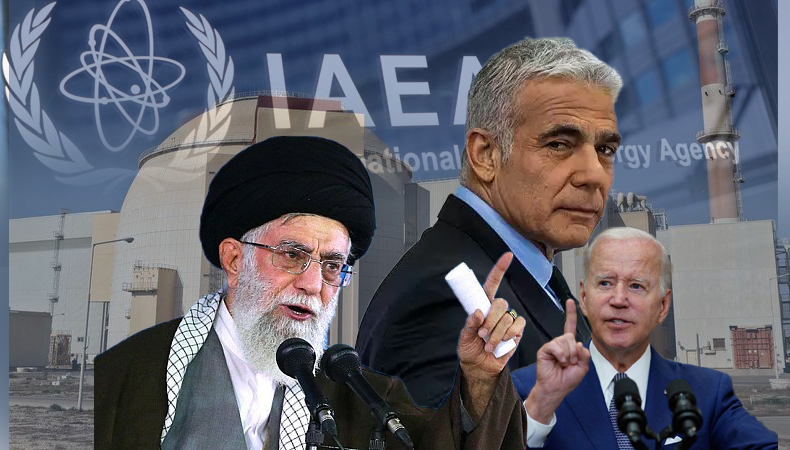 Meanwhile, Prime Minister Yair Lapid says Israel is conducting a successful diplomatic campaign to stop the nuclear agreement. Israel does not feel secure about the US going ahead with Iran over the nuclear deal that went 'kaput' under the Trump administration.
While this might be so, Lapid has reasons to thank some of the European bigwigs to support its cry for help. He has thanked the UK, Germany and France for their 'strong position' on Iran during a meeting with his Cabinet in Jerusalem recently. Lapid has been meeting power ministries across European countries trying to persuade them not to approve of the nuclear deal with Iran.
After warnings from US over compliance and pressure from Israel, ultimately, Iran has conceded to tow the line, while it asks IAEA to not come under pressure from Israel.
Iran's Foreign Ministry spokesman Nasser Kanaani said on Monday the country was ready to co-operate with the International Atomic Energy Agency.
Israel insists Iran would use revenue from sanctions relief to bolster allied groups capable of attacking Israelis, notably Lebanese Shiite group Hezbollah, and Hamas and Islamic Jihad, two leading Palestinian militant organisations.
All has happened because Iran had refused to divulge the usage and development of the usage of nuclear fuel in three of its sites.
Iran has proof to say that it believes peaceful usage is a distant dream. Last month, the EU, which acts as the mediator of the nuclear talks, put forward a "final" draft of the agreement. Iran and the US then took turns to respond to the text, with Washington saying on Friday that Tehran's reply was a step "backwards".
Mr Lapid, whose late father survived the Holocaust, is also travelling with a delegation of survivors who will join him and Mr Scholz on a visit to Wannsee, site of a 1942 conference where top Nazi officials finalised plans to send Jews to death camps.