Silly Televised Joke Over Erdogan Might Land Sweden In Trouble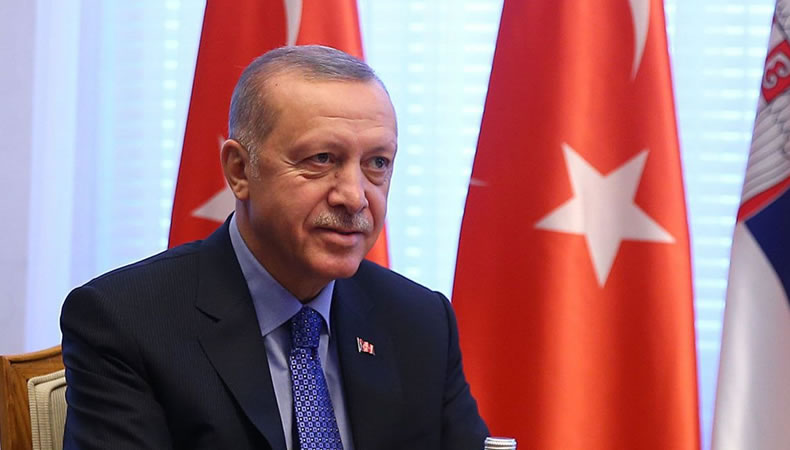 It is becoming substance for memes and no one is protesting, except Turkey itself that has found a Swedish television show that presents satiric representation of politicians across the world. Enacting President Erdogan was not a joke to be laughed at and the latter's office has ensured the message goes across on that account.
The Turkish Ministry of Foreign Affairs has ensured that the Swedish ambassador was summoned and explained how insulted the President was feeling. Mr. Staffan Herrstrom felt the seriousness of the matter with a formal complaint being filed with him.
The show is run by a comedian who actually makes fun of Erdogan for having lost all his hair, while taking care of the country's affairs. The recent gas leak in the Baltic Sea was also joked about with Erdogan being at the center of the joke for having been the source of such flatulence and eating too many kebabs.
The show also pictured mock-up images of a bare-chested Erdogan wearing swim trunks and enmeshed in a Kurdish flag. Another image showed Erdogan wearing a hijab.
Read | Truss New Unorthodox Strategy Receives Criticism From Turkey And European Counterparts
The incident comes at a sensitive time in the bilateral relationship that has not been going well for either Finland or Sweden. Both countries are scrambling to become NATO members after Russia invaded Ukraine and Erdogan threatened to block their bids seeking concessions.
The joke will only lead to infuriate the situation for Sweden with Turkey that has already been threatening to not let them come under the NATO banner.
Finland, Sweden and Turkey struck a deal in June, which included provisions on extraditions and sharing of information, clearing the way for NATO to formally invite the two nations to join the western military alliance.