Saudi Arabia maintains same crude oil export price to Asia for November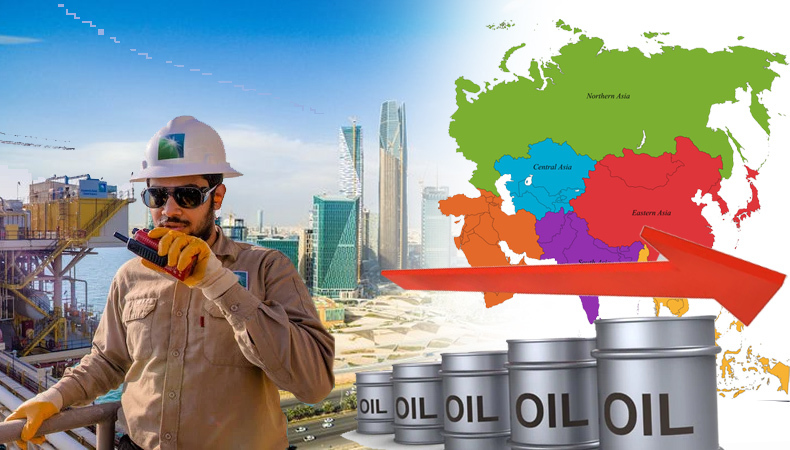 In contrast to forecasts for a slight price increase, Saudi Aramco has kept the November official selling price (OSP) for its Arab Light grade for Asian clients constant from October, according to three sources with knowledge of the situation on Thursday.
The world's largest exporter had been anticipated to boost prices marginally to follow increases in Middle Eastern pricing benchmarks last month, but the move caught traders off guard.
Following the agreement by OPEC+ oil producers on Wednesday to reduce output by 2 million barrels per day, traders have been preparing for potentially even larger price increases. OPEC+ oil producers include members of the Organization of the Petroleum Exporting Countries and allies, including Russia.
According to the sources, Saudi Aramco set the November OSP for Arab Light to Asia at a premium of $5.85 a barrel over the Oman/Dubai average.
Read | Saudi Arabia wins bid to host 2029 Asian Winter Games at NEOM Megacity
According to the sources, the producer reduced the price of Arab Extra Light oil by 10 cents while maintaining the November OSP for Super Light crude at the same level.
According to the sources, Saudi Aramco increased the price of Arab Medium and Arab Heavy oil by 25 cents in November compared to the previous month.
In reaction to rising international interest rates and a deteriorating global economy, Saudi Arabia's Energy Minister Abdulaziz bin Salman stated on Wednesday that the actual production reduction resulting from the OPEC+ deal would amount to between 1 million and 1.1 million bpd.
The median response from five refining sources questioned by Reuters on September 29 and 30 indicates that the official selling prices (OSP) for the company's flagship Arab Light oil may increase by 25 cents per barrel in November.
The market anticipates China, the largest crude importer in the world, to raise purchases as a result of Beijing's recent announcement of new export quotas for refined products, which total 15 million tonnes. This could entice Chinese refineries to increase their crude purchases in order to increase fuel production.