Syrian President Bashar al-Assad Discusses Challenges and Prospects in Arab Relations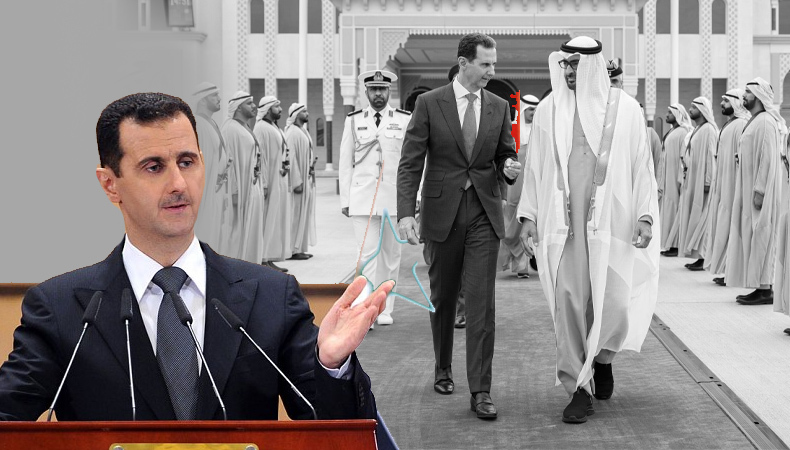 Bashar al-Assad, the president of Syria, spoke about the rekindled ties with the Arab world in a recent televised interview, outlining the difficulties and hopes ahead. His first public appearance since Damascus was admitted to the Arab League earlier this year was this interview.
Assad highlighted the difficulty of repairing ties with diverse Arab countries and the fine line that must be struck when navigating the complexities of geopolitical dynamics. At the Arab League summit in Jeddah, he emphasised his meeting with Saudi Crown Prince Mohammed bin Salman, highlighting the cautious optimism that has pervaded these exchanges.
The tense relationship with Turkey was one of the significant issues in the interview. Due to a disagreement over the evacuation of Turkish forces from the northwest of Syria, which is controlled by rebels, Assad remarked that a meeting with Turkish President Tayyip Erdogan was impossible. In contrast to Erdogan, who wants to legitimate Turkey's existence, Assad stated that Syria wants Turkey to leave its territory. The resulting difference hampered the opportunity for a compelling conversation about goals.
Assad also addressed claims that his nation participated in the drug trade, including manufacturing and selling the amphetamine-like substance Captagon. As one of their requirements for bettering relations, Arab countries have called on Syria to address this problem. These allegations were firmly refuted by Assad, who called them "illogical," and he emphasised Syria's shared interest with Arab countries in stopping drug trafficking.
Keep Reading
The interview showed that the Syrian government faces economic difficulties amid these problems. The devaluation of the national currency, severe sanctions, the unrest in the neighbouring country of Lebanon, and the loss of critical oil-producing regions have exacerbated the deplorable state of Syria's economy. Millions of Syrians who have been forced to flee their nation have been discouraged from returning, according to Assad.
Assad discussed the effects of the Caesar Act of 2020, a series of strict penalties imposed on Syria by the United States and the European Union, in the context of international relations. He admitted that, despite the difficulty the Caesar Act creates, Syria has managed to get past it. Assad highlighted sporadic discussions with the US but voiced doubt about the results of these conversations.
The interview provided insight into the complex issues and sensitive talks that shape Syria's changing ties to the Arab world and other countries. It brought to light the complex strategy that Assad's administration must use to balance its objectives with those of its regional allies, all against the backdrop of a complicated geopolitical environment. Syria's decisions will continue to influence the course that the country takes in the future as it tries to negotiate these diplomatic seas.