Taliban nominates Suhail Shaheen as Afghanistan's new ambassador to the UN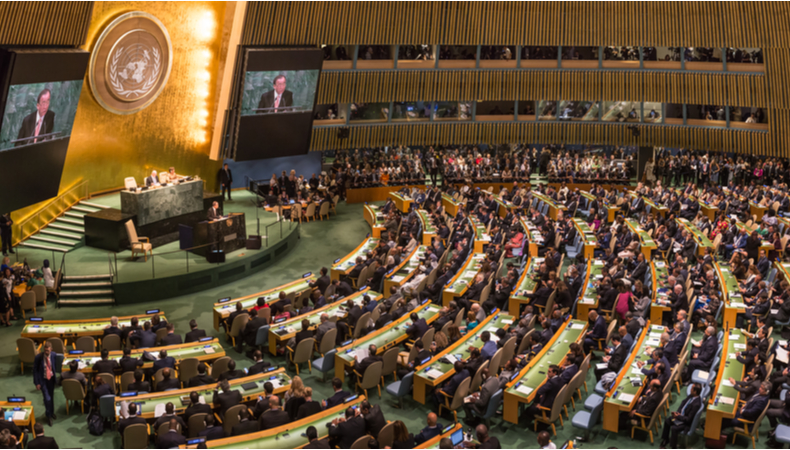 The Taliban have written to Secretary-General Antonio Guterres nominating their spokesman Suhail Shaheen as Afghanistan's new ambassador to the UN. They have also been urged to participate and speak in the high-level 76th session of the General Assembly which is currently underway.
The nomination sets up a confrontation between the Taliban and Afghanistan's fallen government envoy, Gram Isakuzai, who has held his post so far. On August 15, the capital city of Kabul fell to the insurgents and since then there has been no looking back.
The Taliban claimed victory over opposition forces in the last holdout province of Panjshir on September 6, completing their takeover of Afghanistan three weeks after capturing Kabul.
The Taliban letter further indicates that the mission of the Permanent Representative is considered over and that Isaczai no longer represents Afghanistan. The decision-making committee is currently chaired by Sweden and includes the US, China, Russia, Bahamas, Namibia, Sierra Leone, Bhutan and Chile.
These days, Suhail Shaheen is the face of the Taliban and is being seen all over the world as the group's effort to present a more sensitive and liberal image. Social scientists and analysts describe him as soft-spoken and media savvy, making him important to the Taliban, who are seeking global recognition.
Shortly after the Taliban took over Afghanistan, it was Shaheen who had addressed the media saying that Afghanistan's reborn Islamic Emirate wouldn't take revenge on political rivals, wouldn't stop girls from going to school, and wouldn't enforce the burqa.
He is seen as everything that we don't expect a Taliban representative to be; calm, courteous, composed, and willing to answer questions and enter into the conversation rather than simply ram home a message.