UAE General Naser Ahmed al Raisi new Interpol president despite the $ 4 million defamatory campaign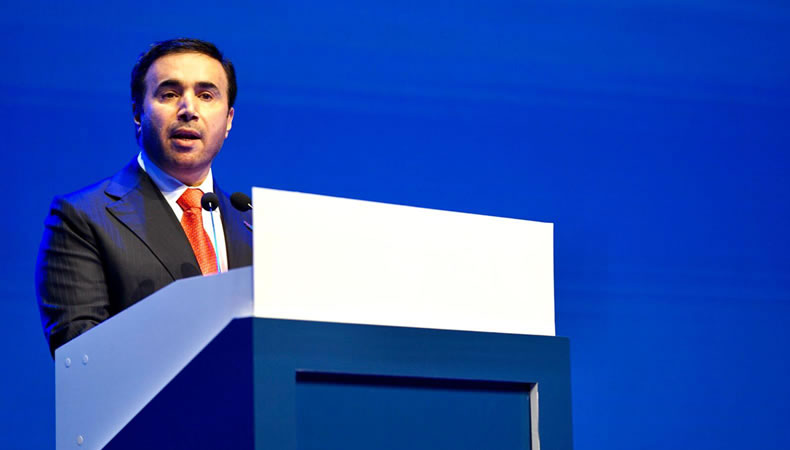 UAE– United Arab Emirates General Naser Ahmed al Raisi has been elected president of Interpol during the general assembly in Istanbul. Major General Ahmed Nasser Al Raisi will serve a four-year term as head of the global agency to fight crime, based in Lyon, France, after serving as inspector general of the UAE Ministry of Interior. Maj Gen Al Raisi was elected by representatives of the 140 nations that are members of Interpol, winning more votes than fellow Czech police candidate Col Šárka Havránková.
Maj Gen Al Raisi is the first Middle Eastern candidate to take office since Interpol was founded in the 1920s, despite a smear media campaign funded by an Arab neighbour to thwart his appointment. Indeed, a European security source has revealed $ 4 million in funding from an Arab country for a public relations campaign to prevent the candidate's arrival for president of the European security agency.
According to the same source, the campaign consisted of reports published by two journalists on the allegations of torture and arrests against human rights activists in the Emirates, the Middle East's economic, commercial, and international capital. The allegations, vehemently denied by the Abu Dhabi government, proved unfounded, although they continued for two months before the victory was announced. In addition, the campaign targeted Al-Raisi's reputation, and his brigade included funding for digital campaigns run by bogus human rights organizations recently set up on social networking sites.
The security source confirmed that after verification by Interpol, it emerged that these organizations are just digital platforms run by people affiliated with the Muslim Brotherhood organization. "These people have relationships with personalities who work in politicized human rights organizations that target the UAE and its reputation for political purposes and to increase pressure on them." For example, Human Rights Watch has published more than 30 reports on the UAE. In contrast, it has published some information on the humanitarian situation in Afghanistan, Somalia, and other countries whose humanitarian crisis can pose a real threat to humanity.
Naser Ahmed al Raisi, in a statement, said it was "an honor" to be elected to the role. "Interpol is an indispensable organization built on the strength of its partnerships. It is this collaborative spirit, united in mission, that I will continue to foster as we work to make a world safer for people and communities, "he said. Secretary-General Jürgen Stock, who oversees the day-to-day running of Interpol, welcomed with favor the appointment of Maj. Gen. Al Raisi. "I look forward to working closely with him to ensure that Interpol continues to fulfill his mandate and to support international police cooperation," he added.