Covid, Israel does not rule out the vaccine fourth dose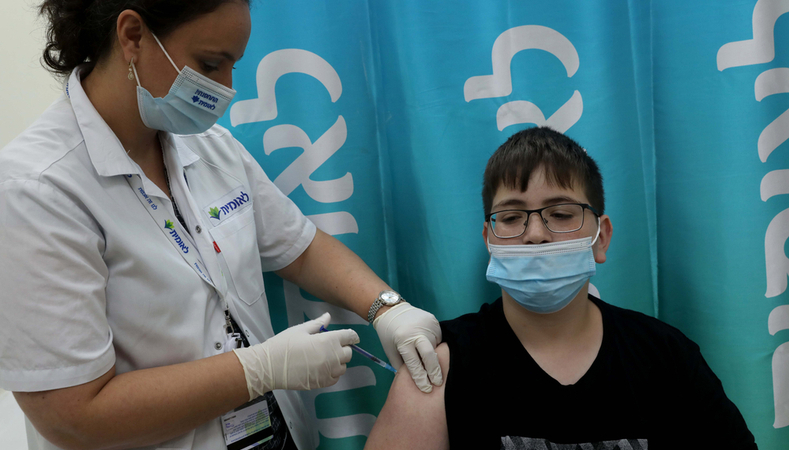 Israel–It is not "unreasonable" that "a fourth vaccine" may be needed. Israeli health minister Nitzan Horowitz explained in several interviews that he does not rule out this hypothesis if cases increase. Tel Aviv was among the first countries to administer the third dose of the anti-Covid vaccine, and in recent days, it has started the immunization campaign for children in the 5-11 age group.
Although the increasing numbers of new cases are under control, Salman Zarka, who heads the governing committee to fight the Coronavirus, has not ruled out that the country is already grappling with a fifth wave. "We are not – Kan said on TV – between waves, but at the beginning of a new one. When we think of the fifth wave, we don't believe so – he pointed out – an increase in cases like this. Let's think of a new variant imported from abroad, of what is happening now in Europe ".
Experts, therefore, recommend not abandoning containment measures such as masks. And vaccination for under five is evaluated: "We are moving towards the vaccination of children under five years old. It will take time to evaluate and understand. Still, shortly we will have to decide whether to immunize the little ones. These are reflections that must be done. We must adapt to the evolution of the pandemic, "Arnon Shahar, head of the vaccination plan at Tel, told LA Presse.
Aviv had already talked about this hypothesis in mid-September. On the hypothesis of mandatory vaccination, particularly for the little ones, Shahar says: "First, I would start with the obligation for the police, teachers and health professionals." He then underlines that "the doctor's role is to recommend that you have as many vaccinated people as possible" and that "the method to do this is up to the government, the state. In Israel, we have never forced vaccinations, and we have the same high vaccination rates".
"It will be difficult to force people," he added. In Israel, he explains "the cases are growing, the contagiousness index is growing," and "someone talks about the fifth wave, but in reality, I don't think the fourth is ever over" and "I find it harder to explain why the cases have decreased previously rather than why they have increased now with many unvaccinated or not bolstered, and schools open," says Shahar.